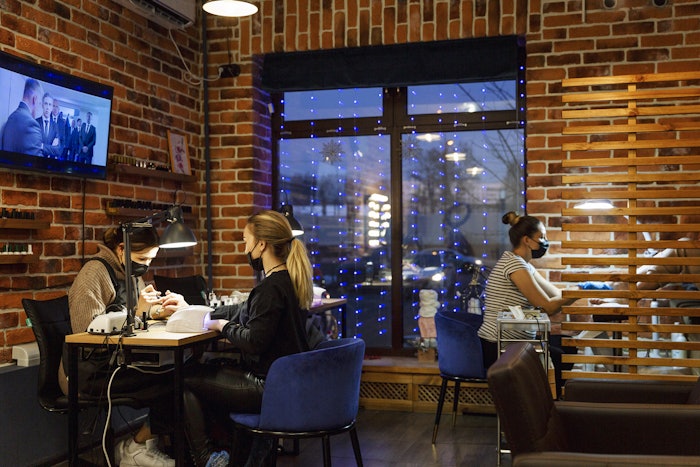 Bobit Beauty Health and Wellness conducted the 2021 State of the Industry Research Study to see how the industry is recovering from the pandemic and how the pandemic impacted the business and personal lives of beauty professionals.
The study surveyed 4,500 beauty professionals over three weeks in May 2021, revealing that the pandemic hit businesses and professionals in the industry extremely hard.
The study was underwritten by Beauty Quest Group, SalonCentric, Ulta Beauty and Redken 5th Avenue NYC.
Several key insights indicate positive movement in the beauty industry:
Most salon professionals are optimistic about the rebound in business.
Most salon owners were able to reopen their businesses after the mandated shutdown period, some with the help of financial assistance.
Adoption of touchless/contactless technology is widespread.
Many beauty professionals are beginning to see new clients in addition to their regular clients.
"The fabric of the professional beauty industry is comprised of independent service providers, small business owners, salon chains of varying sizes, distributors and manufacturers. It's quite fragmented, and while an individual or owner may know where their own business is in the recovery process, it's quite impossible for them to assess how they are doing versus the rest of the industry," says Stacey Soble, director of brand content strategy for SALON TODAY. "The results of this study provide that critical context."
The results of the 2021 State of the Industry Study were presented to the industry during a webinar last month, hosted by Anne Moratto and Stacey Soble. Industry visionaries Scott Missad, president and CEO of Beauty Quest Group; Bertrand Fontaine, president of SalonCentric; Nick Stenson, senior vice president of store and services operations for Ulta Beauty; and Candy Gebhart, general manager of Redken 5th Avenue NYC, also joined the webinar.