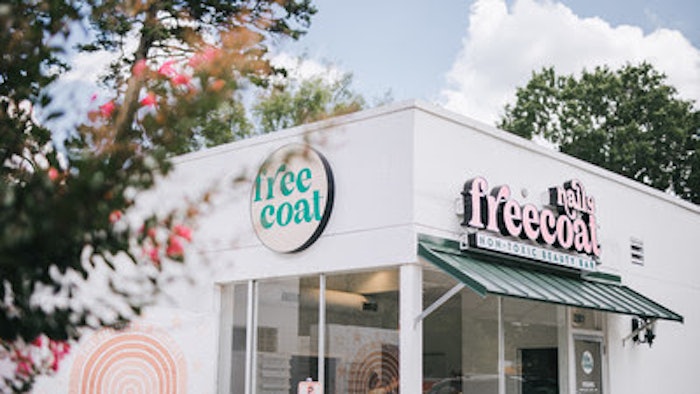 Courtesy of freecoat nails
freecoat nails is holding a monthlong celebration and special promotions for guests for National Clean Beauty Day, July 15, 2021.
freecoat nails is one of the nation's first and leading nontoxic nail and beauty bars.
"Guests are resuming self-care and pampering routines with expectations of health and safety in a post-pandemic environment," said Kat and Landon Eckles, founders of Clean Juice and freecoat nails. "At freecoat nails, our guests' and employees' health, wellness and safety are paramount, so we are excited to be at the forefront of clean beauty as the first in the industry to offer groundbreaking solutions for a healthier salon experience. We're celebrating all we have accomplished in one year by treating our guests to special promotions all month."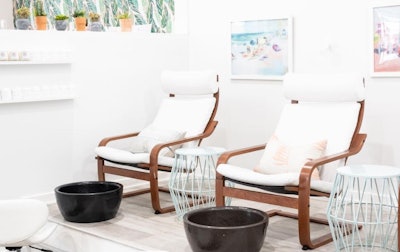 Throughout the month of July, guests at all freecoat nails locations can enjoy a special buy one, get one 50% off deal on the organic sugar scrub sold in store. 
The freecoat nails locations feature medical-grade HVAC ventilation and vented manicure tables, and nail technicians wear exam-grade nitrile gloves and use 5-free products. Locations also feature jet-less pedicure tubs; Eckles says jets often harbor germs and bacteria that can lead to serious infections or disease.
"We're using our salons' safety protocols as an opportunity to educate guests about health and wellness issues in the industry," said Eckles. "Many of our clients appreciate that our files and buffers are single use, and our implements go through a double sanitization process, including an autoclave. They also notice the air quality and absence of overpowering, toxic fumes, which contribute to a healthy, calming experience in our spa-like environment."