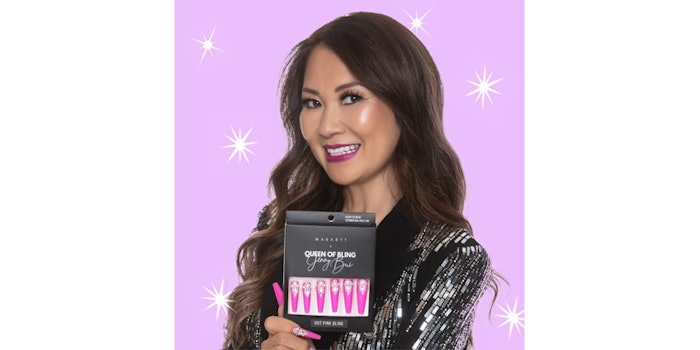 Courtesy of @nailson7th
Courtesy of Makartt

Celebrity nail technician Jenny Bui has now made it possible for everyone to have nails like her client Cardi B!
Bui has partnered with Makartt to create the "Queen of Bling" Collection.
Markartt is a manicure and pedicure brand, which sells polish, professional tools and more.
The collection features six ready-to-wear blinged-out press-on sets:
Super XXtra
Hot Pink Bling
Dream In Bling
Birthday Bling
Queen of Bling
'Xtravagant