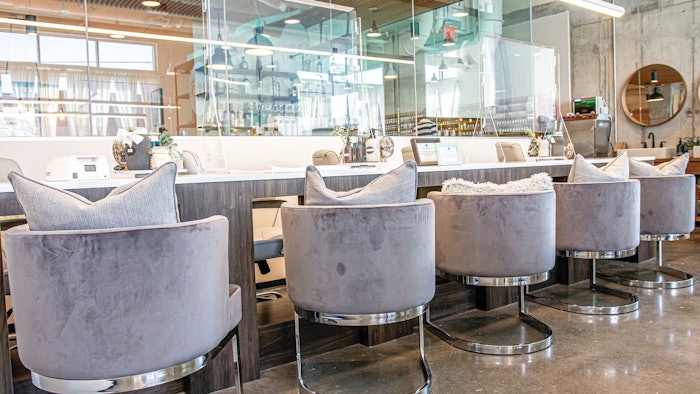 As I started my entrepreneurial career and entered the industry, I had a goal to provide nail technicians a safer, healthier environment than what salons had been providing. At Chào, we created a salon that focuses on the health and well-being of both our clients and staff. For example, we installed a state-of-the-art ventilation system that removes the fumes and odors and circulates clean air.
This project started in mid-2019 with a group of other partners. We spent months looking for a perfect location, studying the geography, demand and trends of the industry.
With personal experience from each of us, we tailored the culture and the specific services to create a unique concept with offerings that focus on health and wellness.
Continue reading to learn about Chào's aesthetic, services and overall brand image in Nailpro's May 2022 digital magazine.