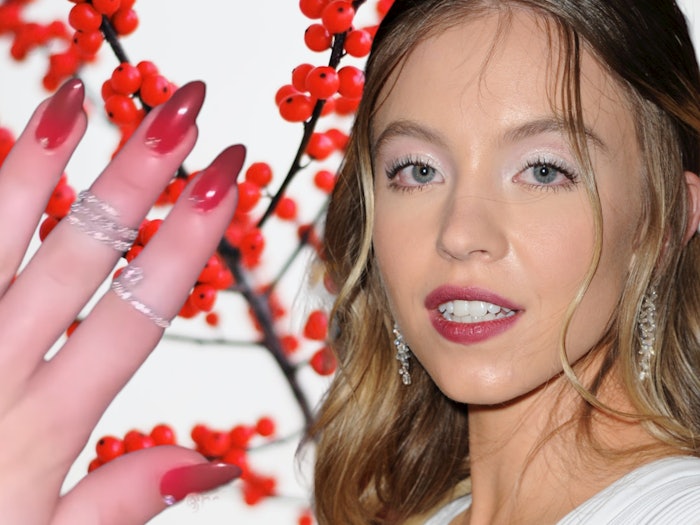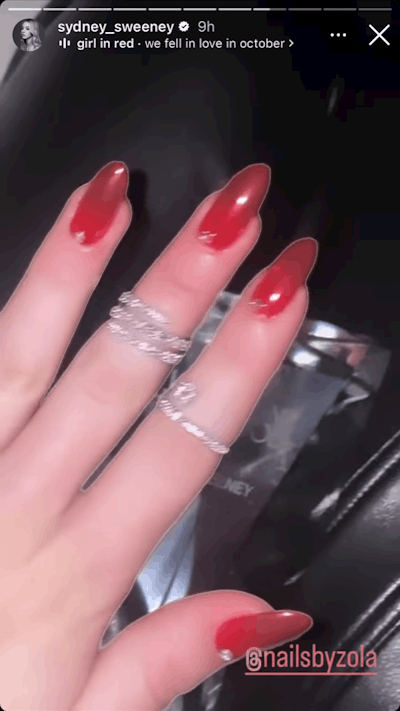 The star of Euphoria and The White Lotus shared her classic red manicure in her October 18 Instagram Stories and remembered to credit her nail tech, Zola Ganzorigt, for the design, which featured a solitary rhinestone at each cuticle. 
Ganzorigt also manicured Sweeney for the star's recent Elle magazine cover, which you can view below. 
The Red Nails Theory posits that men find red nails the most attractive. We think Sweeney's sultry nail look lends it credence!
Follow us on Instagram and subscribe to our free daily newsletter to receive the latest news for nail professionals.