While veteran nail techs are invaluable resources because of their experience, there's a new crop of talented young artists who are turning the nail industry upside down. So, we decided to scout some of the best 20-something nail pros for our first-ever 30 Under 30 awards. Get to know one of our winners, Bana Jarjour!
RELATED: 30 Under 30 Winners Revealed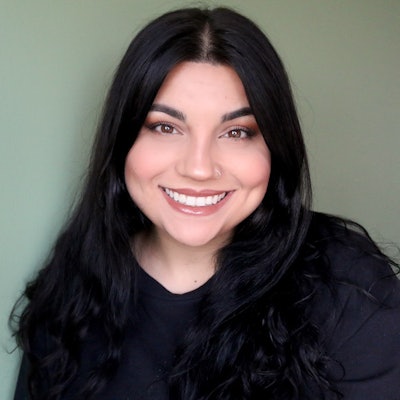 Bana Jarjour
Age: 29
Salon: Freelance
RELATED: 30 Under 30 Andrea Ortega
Since middle school, Bana Jarjour has dabbled with nail art. "I started my Instagram in college, as a platform to share my designs," says Jarjour. "As the page grew in popularity, brands reached out to collaborate on events and photo shoots." Shortly thereafter, the self-taught nail artist decided to earn her manicurist license, and has worked in the industry since. "One of my favorite techniques is water marbling, because it took me the longest to master—two months to be exact," she says. "I also love dry brush, since it doesn't require any tools but creates a complex design." Two of her favorite brands remain OPI and Essie. "I remember seeing those displays at the store as a little girl and wanting every bottle," she says. "I also love LeChat, CND and The Gel Bottle for gel polishes." Inspired by seasoned manicurists, Jarjour learns new tricks and tips from artists who are eager to help out of kindness, without obligation. Have we mentioned this traveling tech plans to visit her 30th country before turning 30?
 

View this post on Instagram

 
—by Angelina Lewis