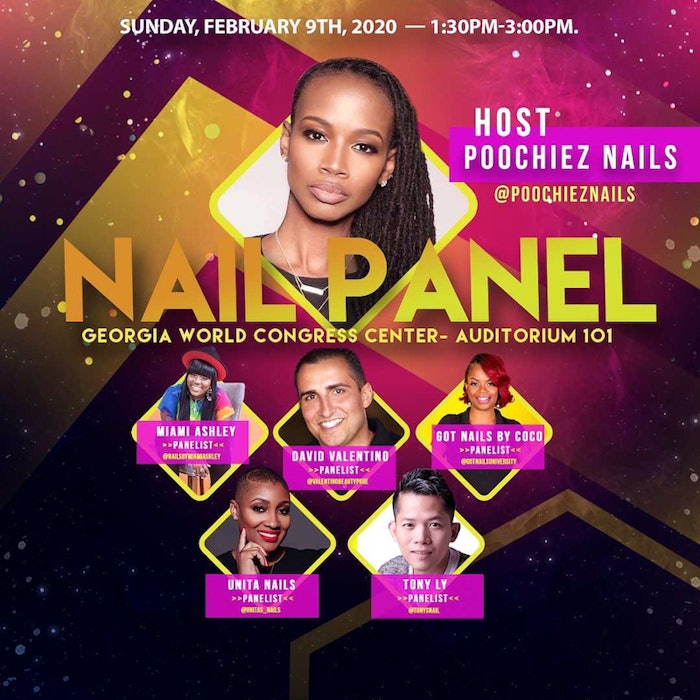 Bronner Bros. International Beauty Show partners with NAILPRO to give beauty professionals access to world-class products and education all under one roof. Together, the duo aim to educate, empower and engage multicultural nail pros, salon owners and students in an interactive environment that's unprecedented at beauty trade shows.
RELATED: 2019 NAILPRO Cup Winners Share Their Road to the Top
 

View this post on Instagram

 
"As a family-owned company, we have an important role to play in supporting the multicultural beauty industry—from hair and nails to makeup, fashion and beyond," says SVP of Operations for Bronner Bros. Beauty Show James Bronner. "We admire NAILPRO's creativity and vision, which makes them the ideal partner for delivering an exciting, new experience to our loyal show attendees. Together, we will help experienced beauty professionals elevate their craft, while empowering the next generation of aspiring nail techs."
 

View this post on Instagram

 
In its 73rd year, the Bronner Bros. Show will take place in Atlanta on February 8 through 10, 2020, at the Georgia World Congress Center, where more than 300 exhibitors covering hair, nails and skincare, plus more than 35,000 beauty professionals are expected to attend.
RELATED: COTY Professional Beauty Announces New Beauty Envision Awards
"Bronner Bros. is an organization dedicated to the development of beauty professionals, which makes this partnership a natural fit," says NAILPRO executive editor Stephanie Yaggy Lavery. "We're excited to bring the NAILPRO brand to Atlanta in order to support the talented and passionate nail techs with education, product demonstrations and opportunities to compete."
 

View this post on Instagram

 
The three-day agenda includes:
New Nail Competitions
For the first time, Bronner Bros. will host two nail competitions on the
 main stage: True Imagination-themed Hand-Painted Nail Art and NAILPRO Competitions' own Salon Success. Contestants will showcase the ultimate combination of technical skills and creativity for cash and prizes. Registration is open to all licensed beauty professionals.
"The Nails Have It!" Discussion Panel
Renowned nail techs will offer expert advice on how to thrive in the nail industry. Confirmed panelists include Tony Ly (@tonysnail), David DiLorenzo (@valentinobeautypure), Ashley Francois (@nailsbymiamiashley), Shawnitra Taylor (@unitas_nails) and Audrey Jefferson (@gotnailsuniversity). Hosted by master nail instructor and The Nail Art Boutique owner Poochie (@poochieznails), the panel will take place on Sunday, February 9, from 1:30 p.m. to 3:00 p.m.
 

View this post on Instagram

 
A Nail Pavilion
Nail brands will activate booths on the show floor with innovative products, demonstrations and unique shopping opportunities.
Nail Education
The show will feature 10 new nail classes, ranging from advanced technical instruction to nail art and more, for licensed nail techs.