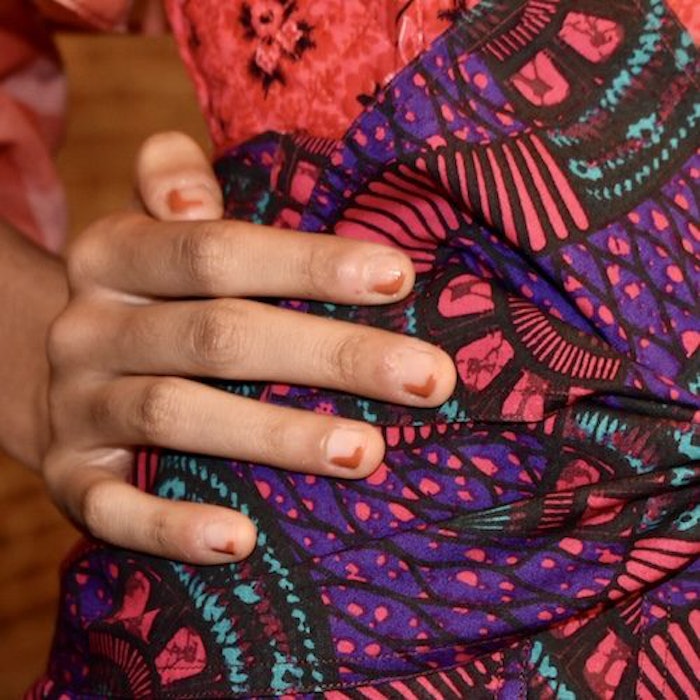 Paintbox creative director Mabelyn Martin created the nail looks for the Ulla Johnson Spring/Summer 2020 show during New York Fashion Week.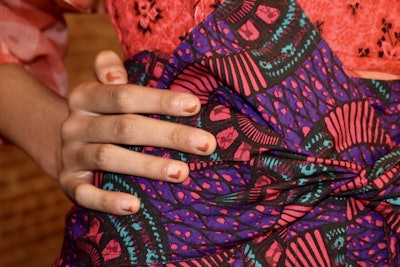 "Ulla's stunning color palette of mossy greens and terracottas inspired our team," says Martin. "Her creative use of gradual color flows inspired us to create a partial outline on each nail with a curvy design to give the nails a sexy edge by exposing the natural nail, while framing it with a rich pop of color. The models' hand movements reveal both bare shine and an unexpected graphic detail."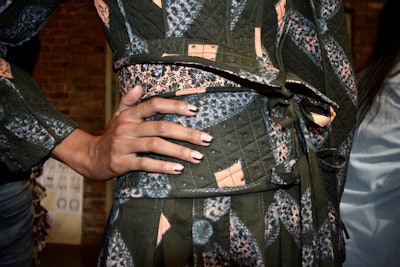 Recreate the Runway Look
Step 1
Prep the nail. Use a striping brush to outline the perimeter of the nail from the center to the base, creating a "J" shape with burnt sienna Like Spice or mossy green Like Wild.
Step 2
Repeat step 1 for two coats. Use a touch-up brush to clean your lines to ensure a crisp, squared-off edge between coats.
Step 3
Finish with topcoat. Allow to dry.
—by Angelina Lewis