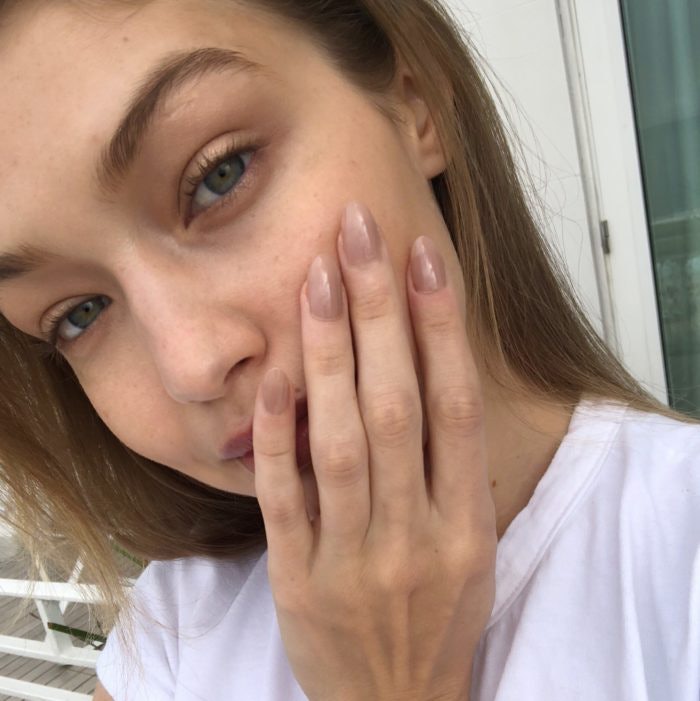 View this post on Instagram

 
New York City nail artist and beauty traveler Julie Kandalec flew down to tropical Rio de Janeiro to research the Brazilian Manicure—where sloppiness is key—and also styled the nails for supermodel Gigi Hadid's Elle cover shoot while there.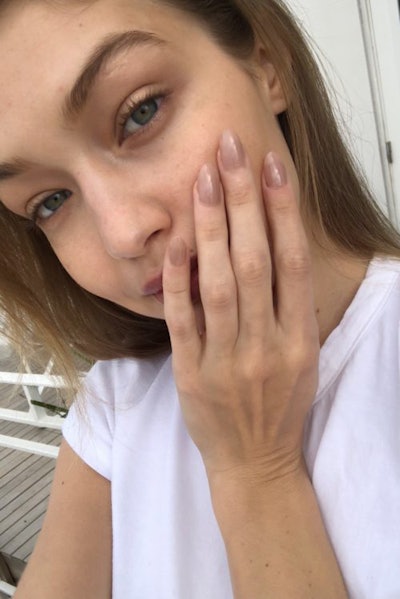 "NYC-based makeup artist Fulvia Farolfi and I created a custom-blended color together with Gigi," says Kandalec. "I didn't go the full way with the Brazilian mani on her, because I wanted to perfect it on myself first."
The final result:  a semi-opaque cool beige nude shade that looked bronzy against Hadid's skin tone in the sun. Kandalec added length with tips and filed the nails in an almond shape. She finished the look with a quick-dry Chanel Le Top Coat.
—by Angelina Lewis
[Image: Courtesy of Julie Kandalec; Instagram]