The newly launched Gelish Art Form Gel makes creating precise two-dimensional designs easy thanks to its opaque formulation, allowing for total artist control. Available in 24 shades—from primary colors to pastels to shimmers—the one- stroke gel paint comes neatly packaged in a Smart Jar, which has a built-in lip designed for wiping off excess gel. All of the art; none of the waste!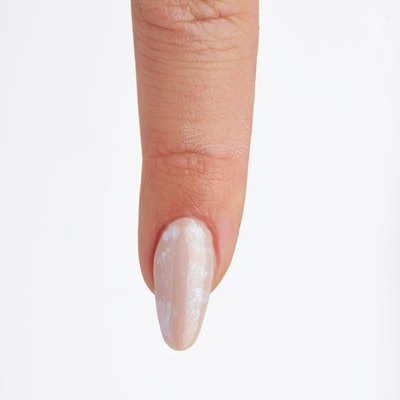 1) Apply two coats of Gelish Simply Irresistible Soak-Off Gel Polish*, curing after each. Then, use Art Form Effects Opal Metallic and a dry-brush technique to create the background. Cure.
PHOTOS: NAILPRO Sacramento 2018 – Competition Winners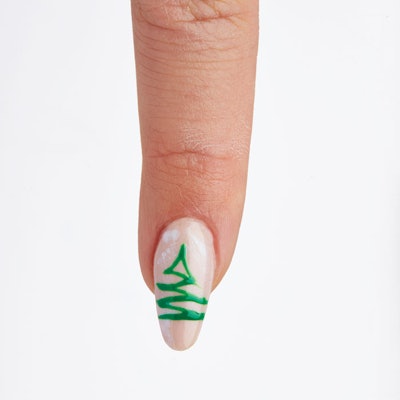 2) Mix Essential Green with Neon Green on a nail art palette. Paint an abstract Christmas tree with a detail brush: Create a triangle, then paint a zigzag down the nail for the body of the tree. Cure.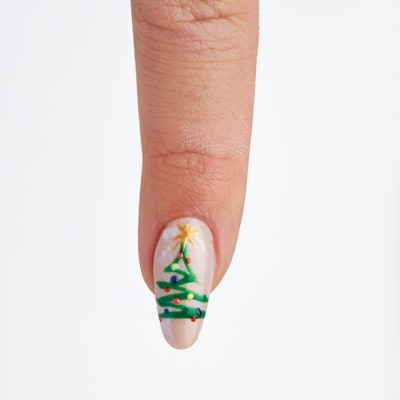 3) Add Essential Red, Neon Blue and Essential Yellow ornaments on the tree with a dotting tool. Then, paint a star with Effects Gold Shimmer on the top of the tree. Cure.
PHOTOS: The Best Nails from NAILPRO Sacramento 2018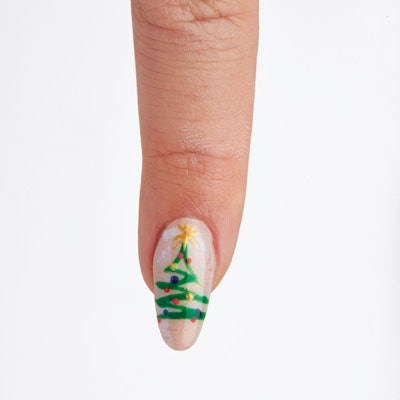 4) Add accents to the nail with Effects Gold Shimmer, and cure. Finish with one coat of Top It Off, and cure for 60 seconds in an LED lamp or 2 minutes in a UV lamp.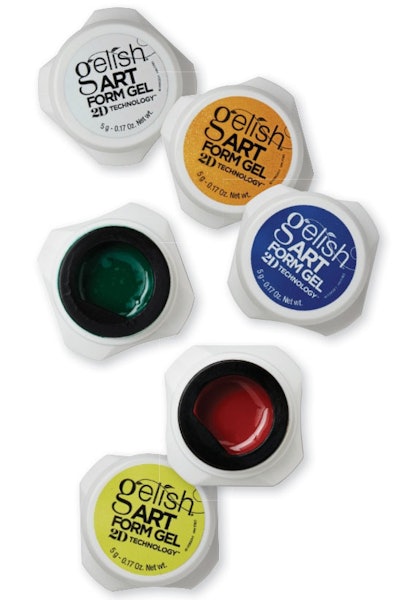 *Not included in the Gelish Art Form Gel collections.
[Images: Courtesy of Armando Sanchez]