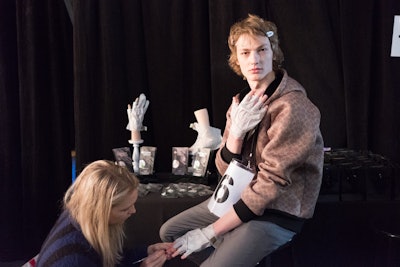 Backstage at Coach's A/W 2018 presentation, lead manicurist Naomi Yasuda completed waterless instant manicures using Voesh Collagen Gloves. Vegan, Paraben-free, gluten-free and cruelty-free, the gloves mimic the results of complete professional manicures without the need for soaking water, cuticle softener, cuticle oil, massage lotion or paraffin wax.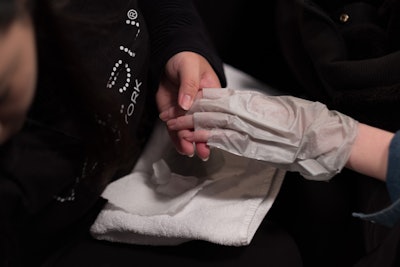 The compact package, simple use and of course their skin-softening, dewy results to get rid of dry winter skin. Through the unique waterless manicures, Yasuda was able to create a clean buff nail look for Coach this season.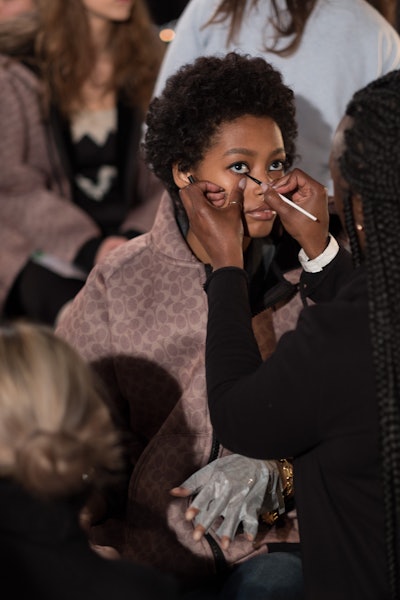 What do you think of these moisturizing backstage manicure? Let us know in the comments below!
[Images courtesy of Voesh]