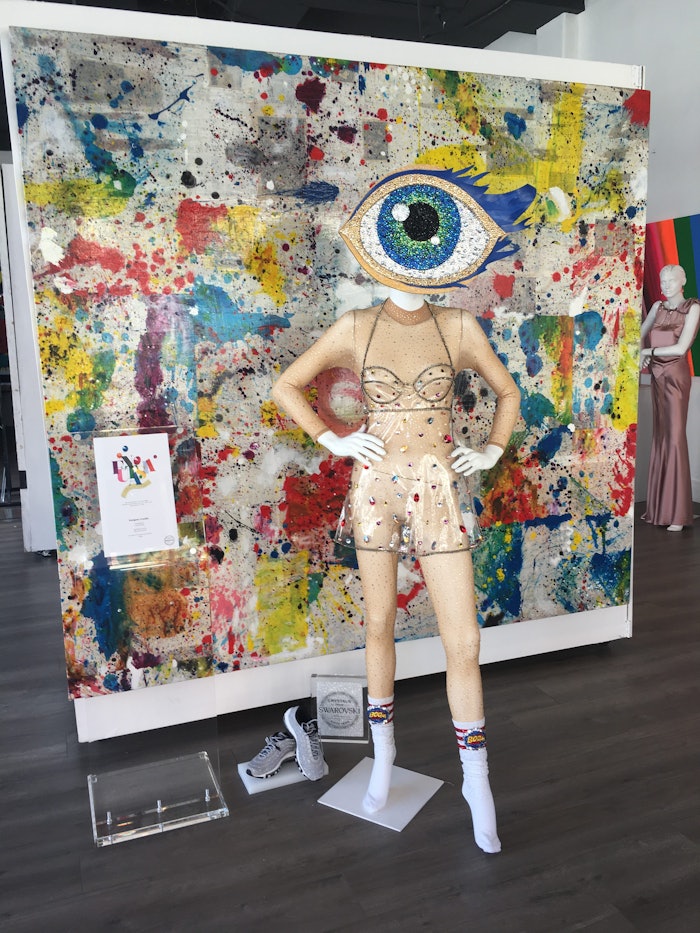 We attended a trends forecast presentation with Swarovski at the Bullet Gallery in Downtown Los Angeles to get inspiration on how to incorporate precision-cut crystals to nails. Swarovski introduced fall/winter 2018 crystal innovations inspired by light and shadow.
For fall/winter 2018, Swarovski presents four trends including Funtasia, Nostalgia, Elegantia and Urbania. "We are currently witnessing a division in society– a distinct polarization– a world of light and dark, black and white, right and wrong," Swarovki says.
At the presentation, we ran into Kellie De Fries, aka The Crystal Ninja, who was responsible to creating the alluring eye above.
How will you translate this trends forecast to nails? Let us know in the comments below!
-Sigourney Nuñez
RELATED: