Why not finish off  the perfect manicure with some sparkle? With the Swarovski Crystals Nail Art, you can add extra glamour to your client's nails in just a few extra minutes. With Swarovski Crystals, your customers will know that you can offer premium quality crystals and you'll be able to offer a variety of different shapes and sizes in stones for a custom nail design.
In the Swarovski Crystals program, you can offer:
Loose Swarovski Crystal Packages – top selling crystal colors, sizes and shapes.
Nail Art Transfers – a combination of Swarovski crystals in various colors & sizes along with trending metallic shapes and pearls.
Crystalpixie – Hundreds of tiny crystals to create a mesmerizing effect.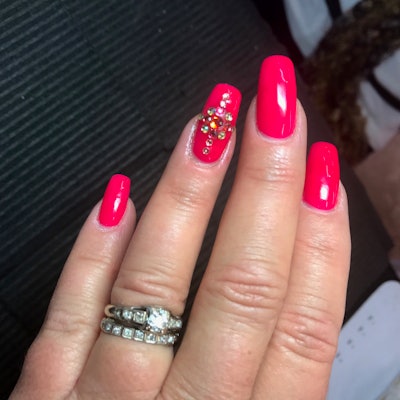 Swarovski has been providing demos at Planet Beauty locations in Orange County with Yuriko Alette Hoshina.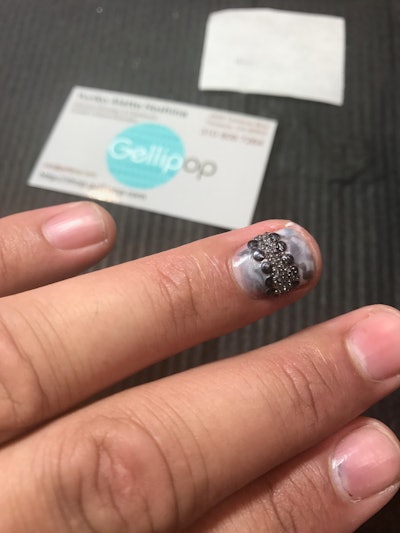 Each of these packages include images for inspiration as well as step-by-step instructions on how to use them for each of your clients.
With the addition of the Swarovski Crystals Nail Art program to your salon, you can create upsell opportunities by offering this premium brand of the highest qualities and embellishments of the latest, on-trend products. This nail art program also comes retail ready for your customers who want to purchase their stones for the next time in the salon, increasing volume of sales.
[Images: Dale Arden Chong]