Even the most dedicated nail professional needs a break now and then. That's the message that Shel Pink, founder of luxe skin care brand SpaRitual, is hoping to spread with the debut of the brand's new Slow Beauty Box.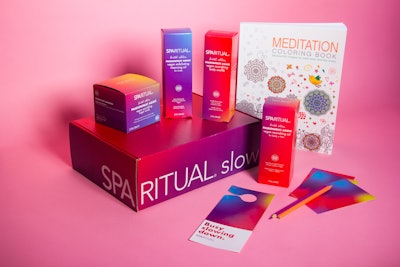 Designed to help you slow down for self-care, the box features the limited edition Passionfruit Agave body collection, including Nourishing Sugar Scrub, Exfoliating Cleansing Oil, Nourishing Body Soufflé and Nourishing Oil, as well as step-by-step instructions for Slow Beauty rituals using the new products.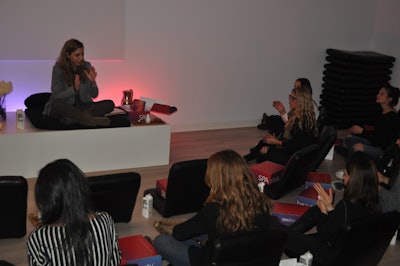 "The world is moving at such a fast pace and it's not slowing down. That's what inspired our Slow Beauty philosophy," said Pink at the launch event for the new initiative, held at Unplug meditation studio in Los Angeles. "In addition to self care, I also believe in making time to go to the spa for a professional treatment. It's so renewing."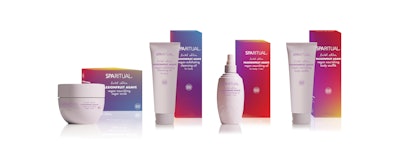 To that end, the new collection is also available in larger sized bottles for salon professionals on the brand's site.
[Images: Courtesy of SpaRitual]