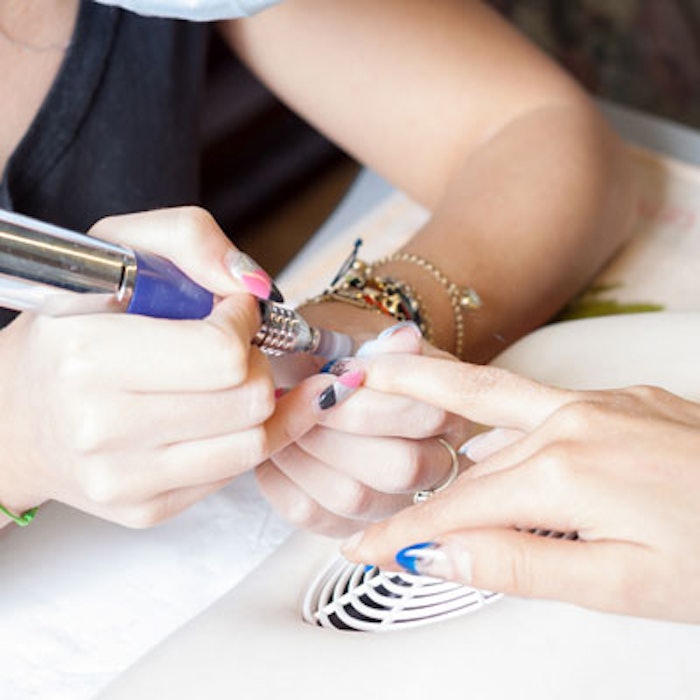 This Monday, 9/12/16, the International Nail Technicians Association is presenting Have a Good Nail Day!, their one-day nail education course featuring three classes taught by expert educators Jayne Berger (Light Elegance), John Hauk, Elsbeth Schuetz (Orly) and Amy Oung (Orly), and held in Tinley Park, IL.
Nail technicians interested in attending can sign up for classes a la carte or purchase an all-day pass that grants you access to all three classes, and includes an INTA home study and membership renewal through December 31st. Full-day attendees can also earn up to 10.5 CEHs. The three classes being taught are:
"Let's Get Colorful and Play," a nail art class taught by Jayne Berger. (Register here.)
"Nails in Overdrive with an E-File" taught by John Hauk. (Register here.)
"GELFX and Instant Artists Designs" taught by Elsbeth Schutz and Amy Oung. (Register here.)
For nail techs in the Chicago, IL, area, Have a Good Nail Day! takes place next Monday, 9/12, at the Tinley Park Convention Center.
For more information on the course and educators, click here. Will you be attending Have a Good Nail Day?