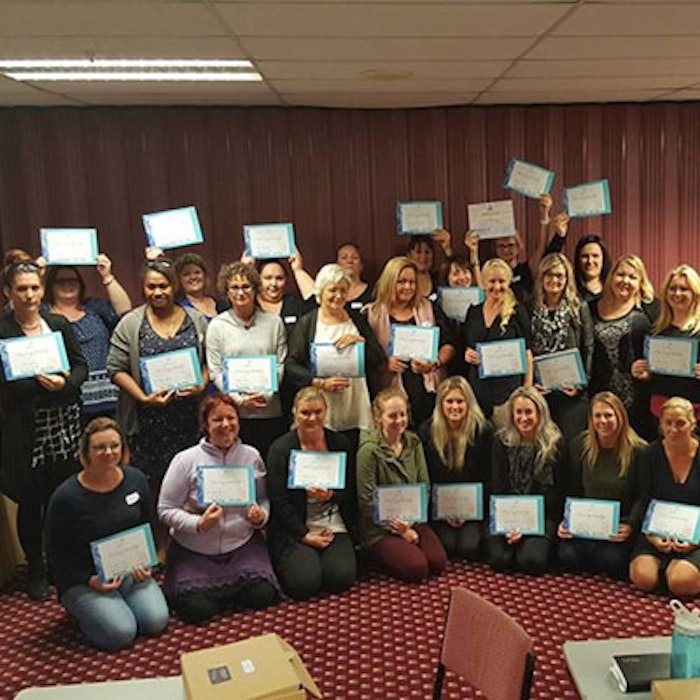 As a response to the lack of extended nail education in some countries like New Zealand, INM organized a series of workshops focused on product knowledge, technique and nail art. Learn more about the educator and open-day trainings here.
INM Takes Nail Education Down Under
Unlike some countries in the world where the options to extend your education as a nail tech are many, New Zealand does not have that luxury. To address the serious lack of nail education down under, INM organized a series of educational workshops for New Zealand nail techs and beauty professionals taught by nail industry icon Mindy Hardy, INM President Garret Kellenberger and education/social media manager Pamela Mares.
The trainings were broken down into two educator workshops and three open-day workshops. The educator workshops focused on product knowledge with some deviation into technique, application and nail art while the three open-day workshops covered a range of topics such as:
Acrylic foundation (prep, tip application, shaping, 3 ball method)
Gel application
Gel designs
Hand painting
Sharpie art
Acrylic art

3D flowers
Folded bows
Mermaid effect
French fade
Encapsulation
Through education and the creation of a safe space where nail techs felt encouraged and supported, INM's training program left participants feeling inspired, informed and confident in their abilities as technicians. Isn't education a wonderful thing?
For more information on the training and INM's products, click here.
Did you attend the INM training? If so, share your thoughts with us on the workshop in the comments below or on Facebook.
Images courtesy of One One Six Media.