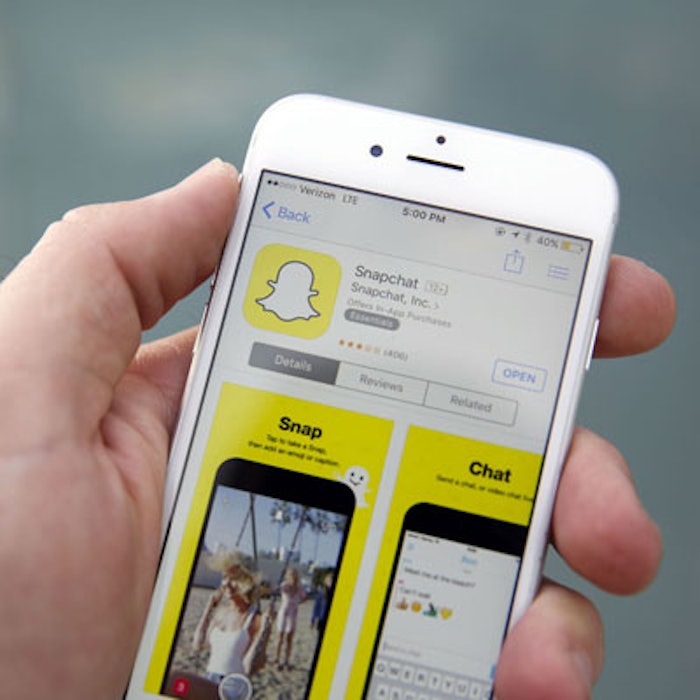 In our last Do's and Don'ts post, we asked social media consultants for their best advice on increasing your brand's following with Instagram's video feature; today, we discuss the growth of Snapchat and how to use it for your business.
Do's and Don'ts of Social Media Video Marketing
Get Snapping: Expanding Your Reach with Snapchat
While Snapchat, the video-messaging system that allows users to post 10-second videos that "disappear" after 24 hours, may be old news for tweens, Sidbery notes that it just started to be widely used by professional adults. "This platform is embraced for its 'real' vibe. It's expanding rapidly, and it proves worth the investment," adds Brian Venth, a London-based videographer and social media strategist, "especially if your demographic is the 13 to 24 crowd."
Andrew Belton, owner of Symmetrical Media Marketing in Philadelphia, believes that Snapchat is a great storytelling tool. "It helps brands build a loyal following by providing a direct look at the day-to-day operations of your business." Venth adds that Snapchat's impermanence fosters a valuable sense of urgency. "A person has to check out your story daily," he explains. "You as the user can also see who's watching your stuff, which means that you can either reach out directly or feature content with them in mind."
Ryden notes that Snapchat offers more "behind the scenes" appeal than Instagram, which helps her to build an intimate connection with followers. "I use it to offer sneak peeks of sets I'm doing, as well as more personal footage that I might not post to my Instagram." Echoing that sentiment, New York City-based celebrity nail tech Lisa Logan has to be more "straight-laced" on Instagram, but Snapchat allows her to let her hair down, so to speak. "I love that I can get a little more silly or less politically correct," she says. Elmaz also feels freer to veer away from nails on Snapchat. "It's fun to let your fans know what you're doing in the moment," she says. In fact, she herself follows celebrities on Snapchat to get an actual sense of their personalities. "Instagram is pictures of perfection, for the most part," she says. "Snapchat is more raw and voyeuristic. You keep people interested in your brand by featuring more than just nails."
Tech Tips from the Experts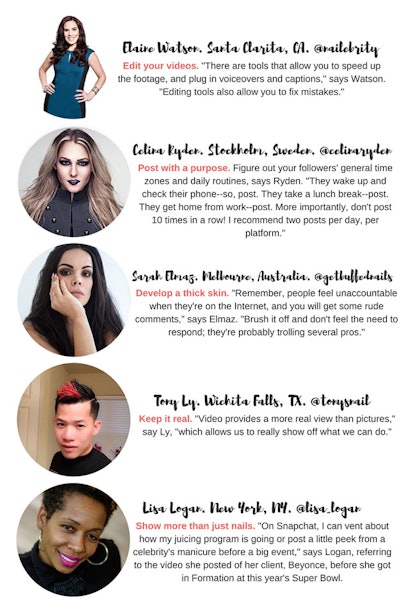 How do you use Snapchat for your business?