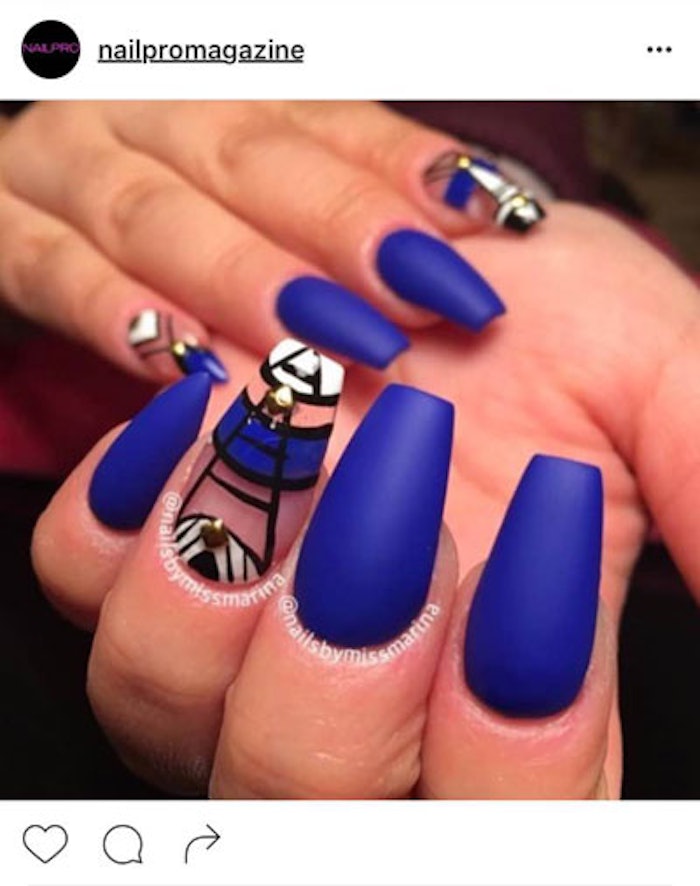 Videos are the next big thing in social media. Learn to harness this new online medium (and boost your brand and bottom line!) with advice from experts and tech-savvy techs. Here, the do's and don'ts of using Instagram's 60-second videos to your brand's advantage.
Do's and Don'ts of Social Media Video Marketing
Move over, old-school picture posts; these days, it's all about video. According to the Cisco Visual Networking Index, 79 percent of what we consume online will be in video form by the year 2018. Today, it's 67 percent–and there's good reason for that. As Elaine Watson, founder of Santa Clarita-based Nailebrity, puts it, "Video allows your fans to see that, yes, there is a live human behind that account." In fact, many see video's rise as a direct revolt against the carefully curated, filtered stories that social media traditionally tells. Ellen Cagnassola, a Fanwood, New Jersey-based social media marketing consultant, adds that in our digital-saturated world, people don't like to read too much anymore, saying, "Video-marketing–short, two-minute stuff–is where it's at."
Accordingly, Twitter's popular live-streaming platform Periscope launched last year. Earlier this year, Instagram unveiled a new 60-second video feature and Snapchat is fast becoming much more than a tween plaything. These video features are embraced today as powerful branding tools for businesses and, not surprisingly, are particularly relevant in the visual-centric beauty industry.
But of course, it's no small task to ask a busy tech or salon owner to master each individual platform. To help, we sought out video-savvy nail pros and social media consultants. Read on to learn everything you need to know about how to use Instagram's video feature to boost your brand, and stay tuned for the next posts where we discuss Snapchat and Periscope.
Insta-Prowess: Using Instagram's 60-Second Video Feature
See this Instagram video by @tabythascott_nails * 163 likes
Instagram's 60-second video cap proves a powerful lesson in itself: "Keeping videos short and to the point is exactly the way to reach today's viewer," says Watson. Instagram allows users to do their own "start and pause" editing, says Dana Sidberry, owner of Motivation Marketing in Charlotte, North Carolina, and video-posting is particularly effective for those who learn to use hashtags correctly. "It's a great way to show off your most interesting and innovative nail techniques," she says.
Stockholm-based nail tech Celina Ryden uses Instagram for short, step-by-step nail art tutorials, as well as mini-videos that allow her followers a chance to get to know her better (check out "Learn Swedish with Celina"). She points out that compared to traditional Instagram posts, it can take some time to build up video views and likes. "If a follower sees a photo, they can hit "like" in one second, but for a video, they have to watch the whole thing first, which can translate to fewer likes" she says. "However, I've noticed they're more likely to comment on a video, which means they're more involved in the content and will remember it for longer." Tracy Willis, a content strategist with N2Q Consulting in Seattle, agrees that video equates to higher engagement and finds that tutorials build trust. She says, "You'll inspire fellow techs, and most laypeople will still opt to visit a professional to be sure the service is performed correctly."
Sarah Elmaz, the Melbourne, Australia-based nail tech and trainer behind Get Buffed Nails, says that since she started recording Instagram videos, she's seen an uptick of about 10,000 followers (she counts 184,000 total). "I've done just a few, and I always share them on Facebook and YouTube, which nets shares and drives people to my Instagram page." Tony Ly, owner of Tony's Nails in Wichita Falls, Texas, regularly gets 10,000-plus likes (he counts 207,000 Instagram followers) when he posts videos of high-concept nail designs. "Followers know we can't photoshop video and they appreciate that they can see the nail from all angles," he says. Plus, Ly says video sets you up for a satisfied client. "When people come in and ask for something we posted, it'll look like it did in the video," he says, "Whereas a real-life manicure might not measure up to its Instagram photo filter." Ly posts to Instagram "like clockwork," generally putting up a photo or video after each of the 10 nail services he provides each day. "Clients look at my Instagram to pick out what they want," he says, "and when they come in, they usually demand to be featured on my channel."
Cagnassola recommends maximizing those 60 video seconds with apps that can fast-forward tutorials. She's also a big proponent of posting Instagram videos on Pinterest boards. "The downside of Instagram is that if someone wants to go to your website, they have to go to your profile page," she says. "But with Pinterest, all of your videos and images are clickable, and take you directly to your appointment-booking app or website." Plus, she finds that Pinterest offers better analytics than Instagram. "You can easily see that's being most clicked and shared, and it's a great way to get more milage out of your videos," she explains. "Just make sure that you understand the distinct culture of each platform and that you're using the proper hashtags." Because hashtags are so important to reaching your market via Instagram, Cagnassola offers the following pro tip: "When you post a photo or video, enter '#nails' in the caption or comment space, and it'll show you a list of related hashtags–think '#nailporn' and '#nailpro'–based on how many times each has been used. [Be sure to] use the top five." Some accounts may even feature your work if you use their hashtag, giving you wider exposure. (NAILPRO, for example, reposts outstanding designs when techs tag their photos #nailprodigy.)
In the next post of The Do's and Don'ts of Social Media Video Marketing, we go over how to use Snapchat's 10-second video platform to increase your brand's following.
How do you use Instagram for your brand? Share your tips with other nail pros in the comments below!