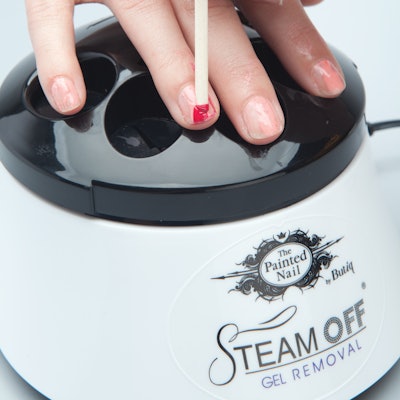 Doug Schoon of Schoon Scientific has recently announced the winners of his Innovation Awards for 2015. The Steam Off by The Painted Nail was named the 1st Runner Up for the Most Innovative Idea for 2015 – with Olaplex (for repairing over-bleached hair) ranked in 1st Place and Safe Salon Supply, LLC. (a source for salon safety equipment) granted Very Honorable Mention.
 
The Steam Off helps nail techs and their clients in two ways. First, it speeds up the process of removal by heating up nail polish remover. Shares Schoon, "As a rule, solvents removers work much faster when they are warmed by just 10°F (8°C)." Second, because it speeds up the removal process and helps the gel or acrylic peel away from the nail more efficiently, it reduces the harm done from impatient peeling and prying.
 
See our directions here for more on how to use the Steam Off!