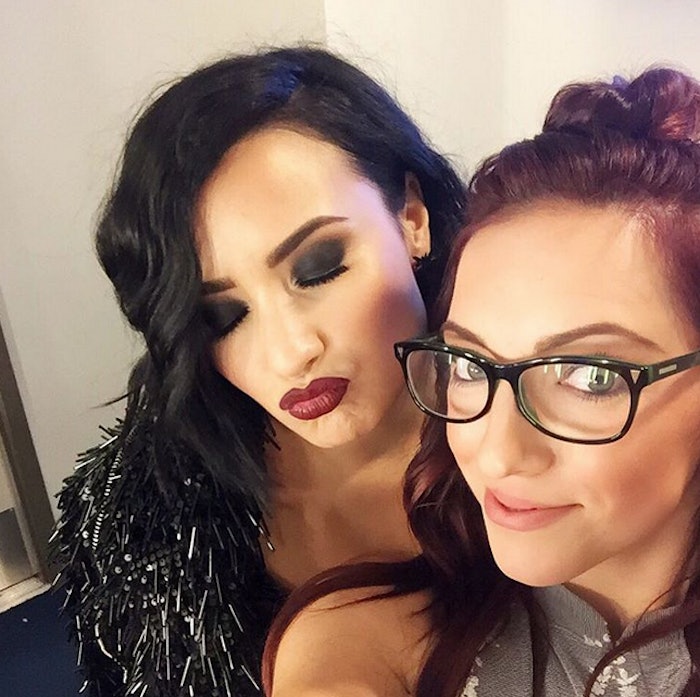 The AMAs saw a wide variety of fashion – musicians arrived in everything from basic black to a full body octopus costume. See what your favorite starlets rocked on their nails in our roundup below!
Hailee Steinfeld owned the red carpet in a striped romper, gold rings, a metallic clutch and a dark manicure.
Christina Milian rocked a top knot and these milky white coffin-shaped nails with a negative space pointed moon.
Nail artist Brittni Rae did Demi Lovato's Great Gatsby-inspired nail look for the show!
Meghan Trainor made headlines for her onstage smooch with Charlie Puth, but we were busy looking at her metallic nails!
Julianne Hough stunned in an intricate Egyptian-inspired gown. She kept her mani nude and polished to balance out her amazing accent ring!
Z LaLa no doubt stood out on the red carpet with a metallic octopus dress, seaweed headpiece and eel-like nails.
Selena Gomez went for jewel tones – a ruby red mani and a sapphire pedi.
Jennifer Lopez had a set of neutral colored bling nails designed for her by manicurist Tom Bachik.
Nicki Minaj opted for a bright red.
Cover image (left to right): Brittni Rae with Demi Lovato @brittninails, Tom Bachik's tips for JLo @tombachik, Michelle Saunders picking Essie shades for Meghan Trainor @_michellesaunders