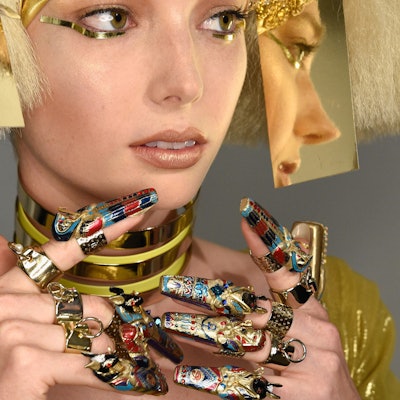 Every NYFW, we look so forward to The Blonds presentation not just for the fashion or the memorable blonde updos, but for the completely over-the-top CND nail art. For the Spring/Summer 2016 presentation, The Blonds took inspiration from the opulence of Cleopatra and Egyptian pharaohs. The runway was full of regal, avant-garde fashion and glistening gold nails.
CND Design Lab Team hand-sculpted the nails and their larger-than-life embellishments with CND™ Liquid & Powder and BRISA™ Gel, then added layers of color with SHELLAC™ Brand 14+ Day Nail Color, VINYLUX™ Weekly Polish and CND™ Additives. Royal golden tones ruled the color palette – antiqued, shimmering and expensive – while accents of blue, turquoise, red and green added texture and dimension. . "With sculpting and nail enhancements on the comeback trail, this show was the perfect opportunity to explore new techniques and discover the next wave of the medium.," shares CND Co-founder and Style Director Jan Arnold. "Tying in with CND's Summer 2016 trend story, we incorporated romantic layers of texture for a delicate, refined glamour."
Hieroglyphics, snake and crocodile skins, gold-plated wings, draped headdresses and scarab beetles were constructed and embellished with an array of unconventional materials, including feathers, foils, ribbons, chains, gems, jewels and stones. A sarcophagus nail even opened to reveal a mummified pharaoh donning the actual golden locks of designer Phillipe Blond. A result of over 600 combined hours of production, these highly sculptural designs were the perfect accessory for The Blonds' theatrical collection.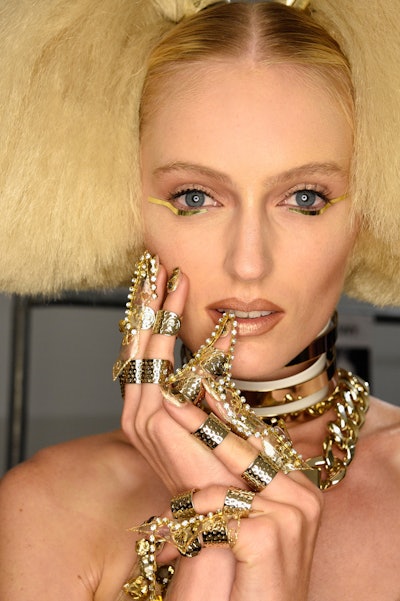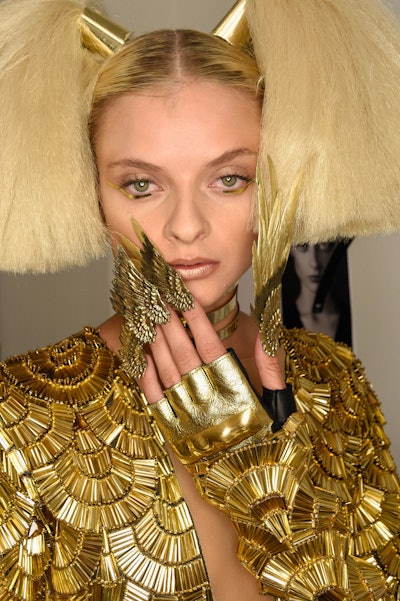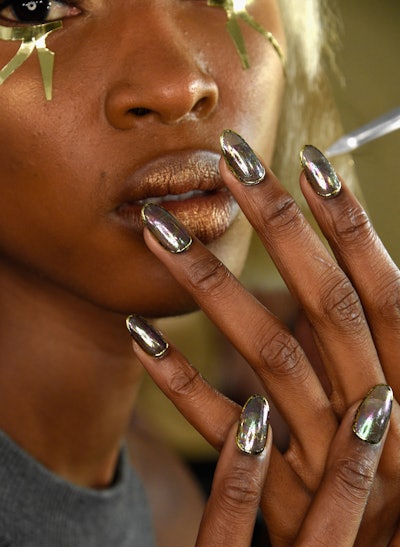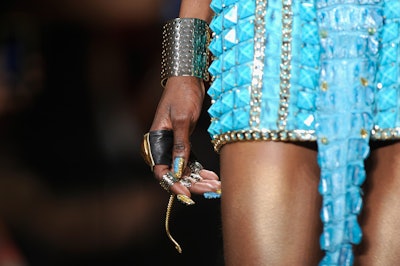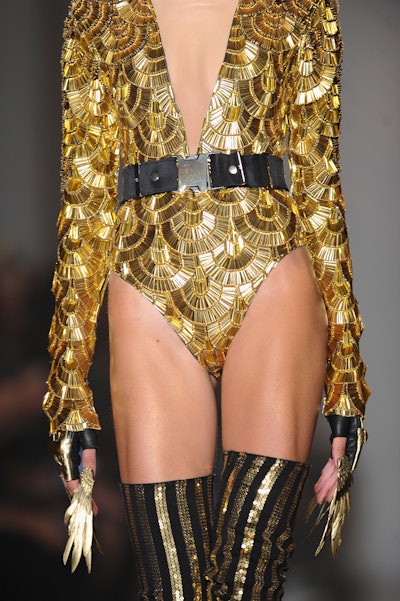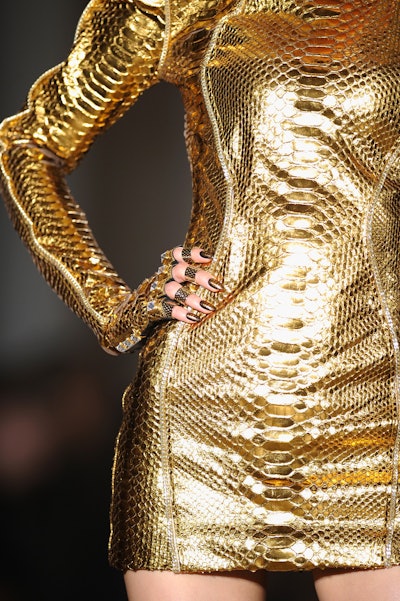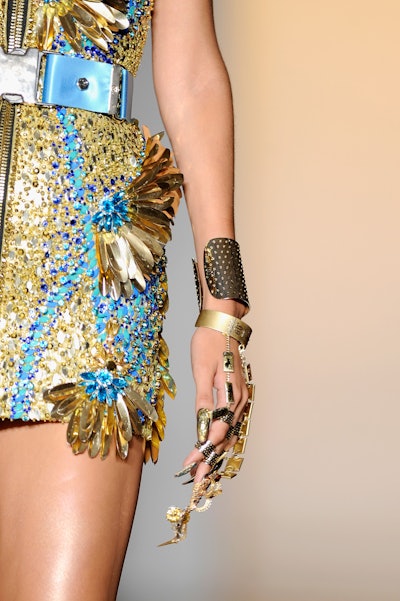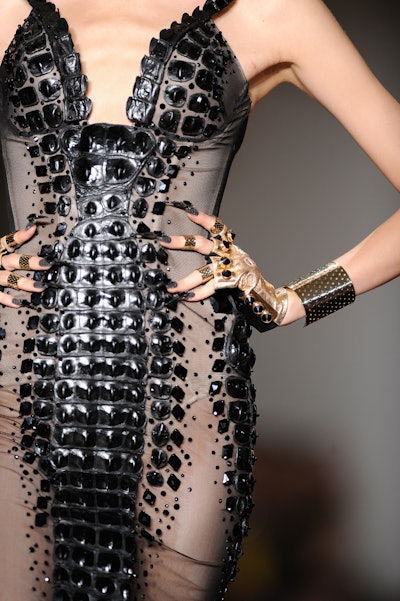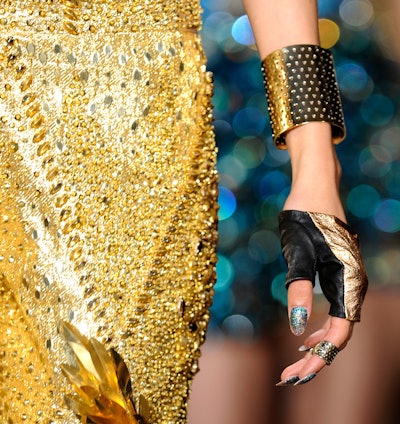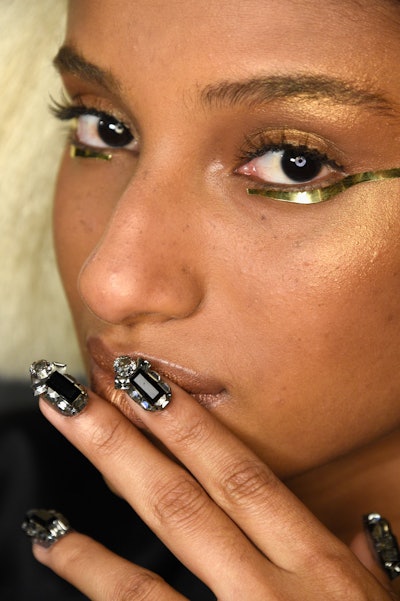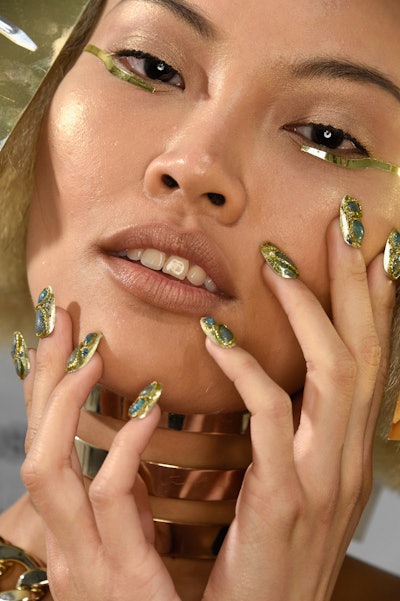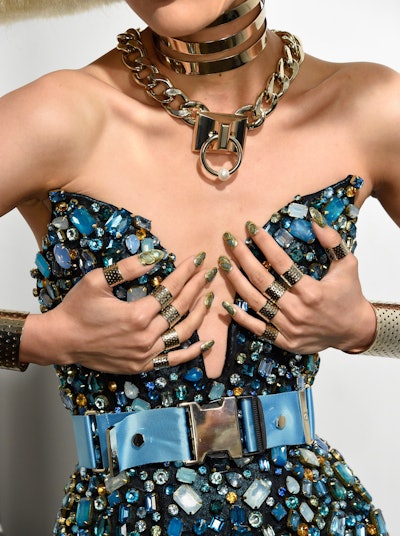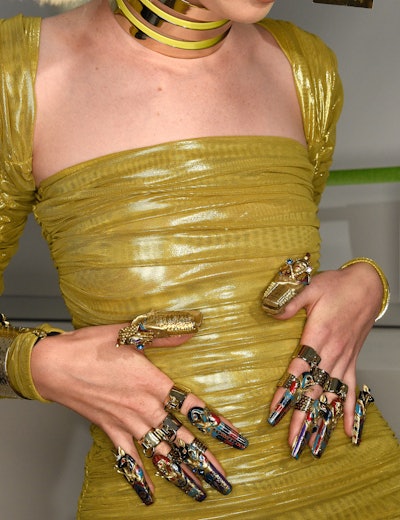 [Images: CND]