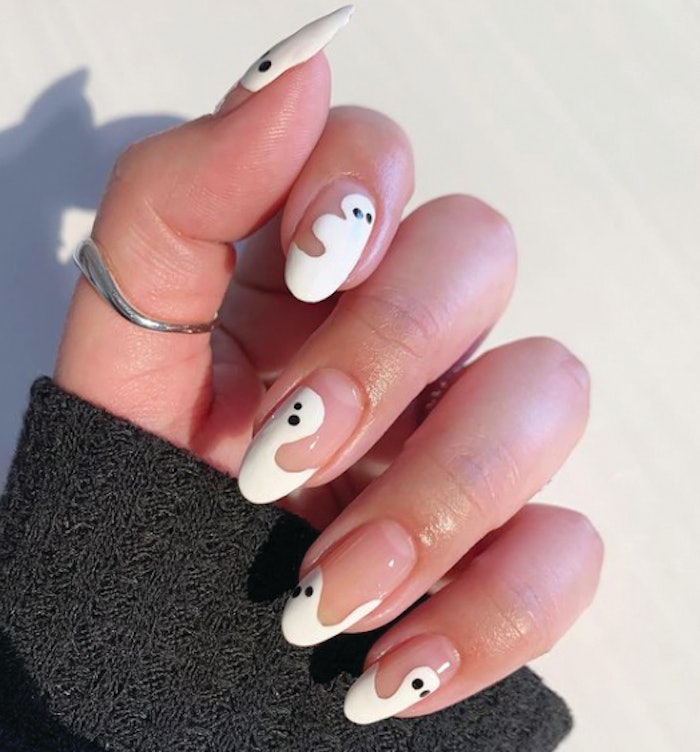 Halloween is almost here, and while it usually is reserved for kids trick or treating or adults dressing up in costumes, too, nail art is the perfect method to subtly (or boldly!) dress up without being limited to the one night of festivities. Even if Halloween is not for you, there are plenty of dark looks to try. It is spooky season, after all, so why not celebrate with creepy, chic or cute nails all month long?
NAILPRO spoke with celebrity nail technician and Pottle creator Nettie Davis and OPI North America education manager Sigourney Nunez about the upcoming holiday to discover the haunting trends that will thrill your clients.
Colors and Hues
NAILPRO: What are the top colors/hues for Halloween nail art?
Nettie Davis (ND): Black, white, orange, purple, yellow and red.
Sigourney Nunez (SN): You will absolutely need a true black and crisp white for Halloween nail art.
Shapes
NAILPRO: What do you think are the most popular nail shapes for Halloween?
ND: Stiletto and almond.
SN: It is a matter of preference for the client and their lifestyle. If someone is feeling a bit edgy, though, a coffin shape is super trendy in the fall.
Embellishments
NAILPRO: Should Halloween nail art involve embellishments, focus on the design or both?
ND: There is always a place for bling.
SN: It is a matter of preference for the client as some really love to wear nail art and no embellishments, or vice versa. Consultation is super important to ensure you are offering the right type of service.
Inspiration
NAILPRO: Where do you get inspiration for Halloween nail art?
ND: My childhood cult classics like Nightmare on Elm Street.
SN: From TV! Nostalgia is super trendy right now, so I turn to the classics for inspiration.
Dip, Gel, Lacquer or Acrylic?
ND: Gel.
SN: It is a matter of preference for the client and their lifestyle.
Tools
NAILPRO: What tools are best for Halloween nail art?
ND: Liner brush, pickup tool and a palette.
SN: A good liner and detail brush to add any intricate line work to any of your spooky and ghoulie looks.
Continue reading about the must-have Halloween colors and nail art trends see mood boards and a "ghosties" how-to video in the September/October 2021 of our digital magazine.