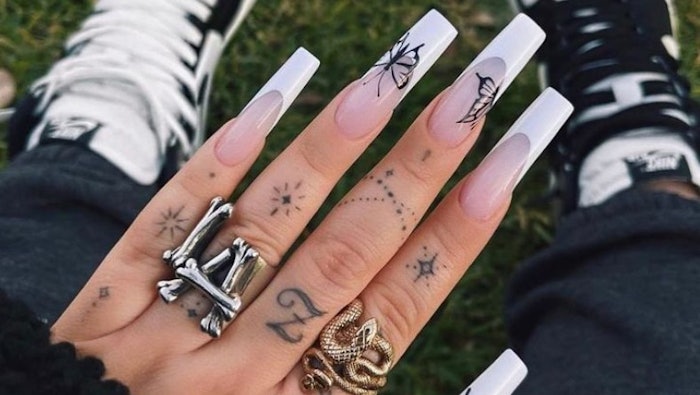 With the dawning of a new year comes the hope of new beginnings, so it seems only fitting that butterfly nail art is trending on Instagram.
Butterflies, which are thought to symbolize rebirth, transformation, change, hope and life, have been embraced by nail artists (hi, Chaun Legend!) for full nail sets as well as for delicate peekaboo details.
Below are some of our favorite butterfly nail looks and a how-to tutorial on creating a gorgeous set of your own.
Already a fan of the trend? Share your butterfly nail art with us on Instagram by tagging up @nailpromagazine or using the hashtag #NAILPRO.
1. @chaunlegend
2. @prettylittleyoustamford
3. @nailsbykirsty_lincolnuk
4. @justnailcat
5. @amyle.nails
6. @betina_goldstein
7. @nailedbyvu
8. @beautybyxhitlali
9. @_therobynsnest_
10. Could the butterfly trend open the door for dragonfly nail art? @mbeauty__x
Check out Nailpro's very own how-to butterfly tutorial from our May 2017 cover!