Who can forget tying knots in white T-shirts, dousing them in a rainbow of dyes and then crossing your fingers that the resulting pattern would be as groovy as you imagined? For spring, the runways banked on our collective nostalgia for psychedelic patterns, turning out both straightforward (a simple dip-dyed sweatshirt at Prabal Gurung) and detailed (a tie-dyed shift overlaid with crystal pinwheels at Prada) renditions to delight all hippie-leaning fashionistas. Modern takes, like MSGM's tri-dyed oversized sweater, speak more to a skateboarder aesthetic, but if you're hankering for a psychedelic ride straight out of a Grateful Dead poster, look no further than the rainbow pants at R13. If your clients desire a trippy manicure, take out your own set of "dyes"—polish,
gel or acrylic—and swirl or sponge your own mind-bending manicures based off of the best of the runway. Or, take a page from guest artist Savannah Walker, who offers up both simple and complex takes on tie-dye nail tips.
RELATED: Guest Artist Alec Hinz Creates Wild-West Runway-Inspired Tips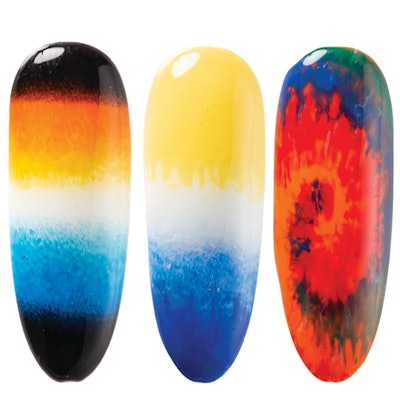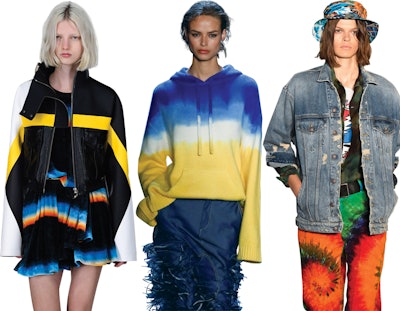 RELATED: Nail Art Inspired by the Glitter and Sparkle on the Runway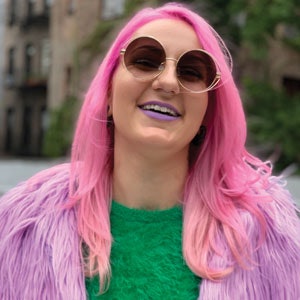 Guest Artist
: Savannah Walker is an editorial nail artist and the owner of Manifest Nail in Brooklyn, New York.
–by Karie L. Frost
This story first appeared in the April issue of Nailpro magazine. To receive the magazine, click here to subscribe.
[Images: Courtesy of Brooks Ayola; Getty Images]