News involving Russia may be clogging your feeds, but when it comes to fashion, the Eastern European country has plenty of influence this season. Take Naeem Khan's head-to-toe stunner: Floral embroidered thigh-high boots meet a matching shift and coat for a look that is 100-percent approved for an Eastern block party. In fact, opulent flower stitching is the link that holds this trend together, whether trailing down the edges of a cape (at Kate Spade), winding around a boot calf (at Libertine), beautifying oversized pockets (at Altuzzara) or coating every single inch of a jacket and skirt (at Gucci). Translating the trend to nails is a breeze; just like the tiniest Matryoshka, nail tips play the perfect canvas for the floral embroidery so popular in Russian-inspired wares. Paint the motifs across tips, as guest artist Amy Wong does here. Or, if your clients are averse to flower patterns, pluck the trend's supporting details, like lacing, dots or stars to capture the idea.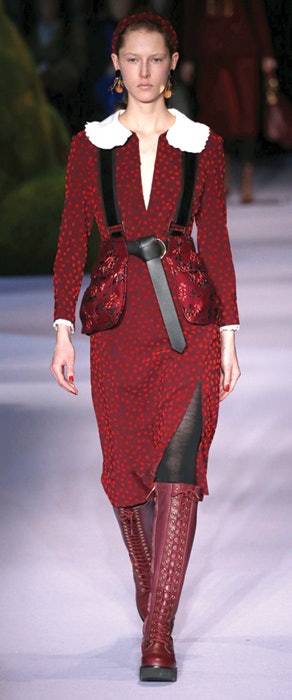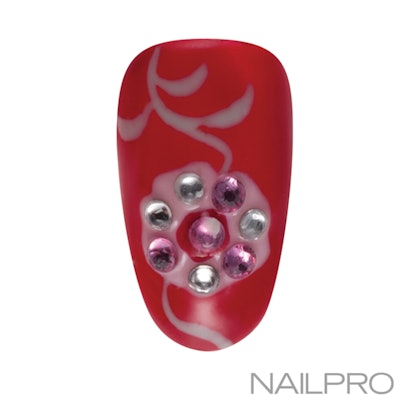 Inspired by Altuzzara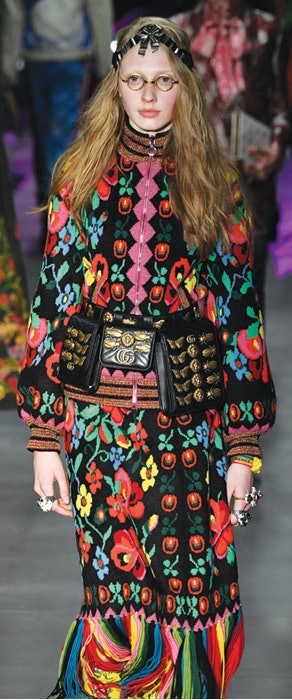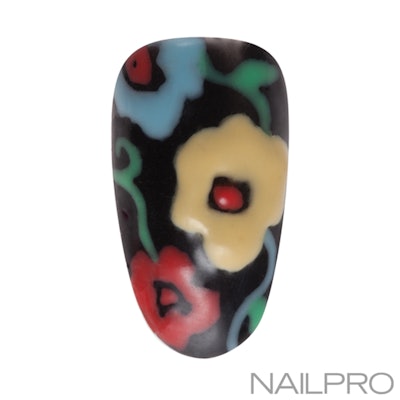 Inspired by Gucci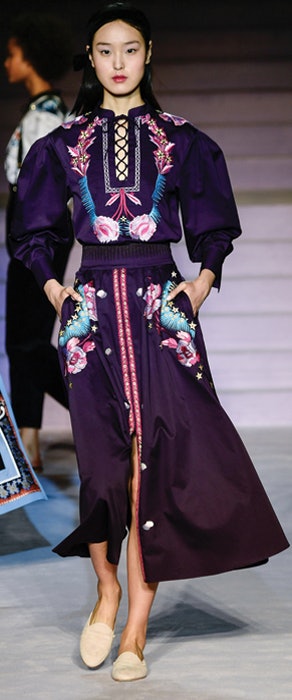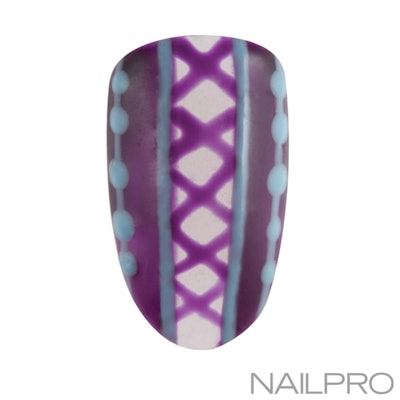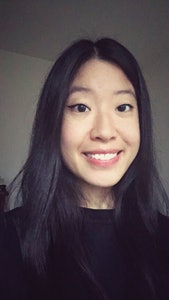 Nail artist: Amy Wong is originally from the Washington, D.C., Metro area and currently lives in New York City pursuing her passion for nail art.
–by Karie L. Frost
This article was first published in the September 2017 issue of NAILPRO
[Images: Fashion photos: Andreea Angelescu; (Naeem Khan), Getty Images/ Nail Art: Jason Bennett]