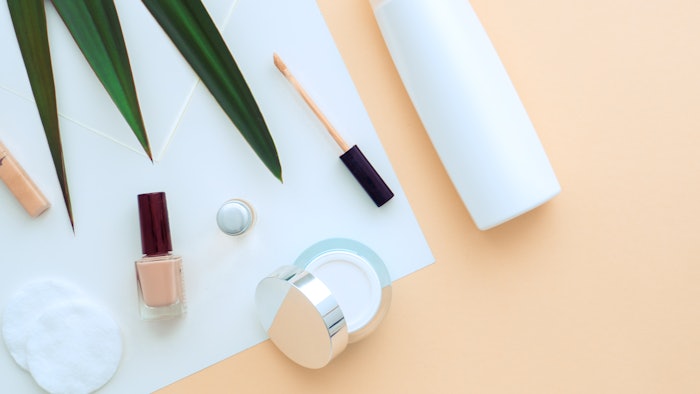 Consumer knowledge on the ingredients used in beauty products has grown—thanks to easy internet access, "clean beauty" marketing and living through a pandemic that has put individuals' health and wellness above all else. Now more than ever, nail salon clients are acutely aware of what goes into their favorite bottle of lacquer and are vocal about the ingredients they would rather avoid.
Working in an industry that is often scrutinized over the harsh ingredients used in the salon, nail techs may find it daunting to know where to begin a business' clean nail care journey.
NAILPRO spoke with Vivian Valenty, Ph.D. (@nailpolishdoc), founder and president of VB Cosmetics, and the creator and manufacturer of Dazzle Dry, as well as Amy Ling Lin (@amylinglin), owner of sundays salon in New York City, which specializes in clean nail care. The two women shared how salons can select clean nail care products, common misconceptions around clean ingredients and how nail professionals can better communicate with clients about non-toxic product formulation.
NAILPRO (NP): Thanks to COVID-19, there is an increased focus on the ingredients that are found in beauty products, specifically those that are perceived as dangerous. How should nail pros and salon owners go about selecting clean, nontoxic products and brands to use and retail at their salon?
Vivan Valenty (VV): Nail pros and salon owners should do comprehensive research on the brand, asking questions about the brand's definition of clean and nontoxic. Where are the products manufactured? How does the brand make sure that the ingredients used are free of harmful contaminants? What methods does the brand use to test for the presence or absence of the undesirable compounds?
Amy Ling Lin (ALL): I think it is important to have clean products that are being used in the salon because [salon owners and employees] are exposed to toxic chemicals so much more than our clients who only come to the salon once a week.
There are things we can do to protect ourselves, including Googling questionable ingredients, referencing nonprofit sites such as EWG and following other clean nail care salons or brands to see what they are doing—we are all here to support and learn from each other.
NP: In your opinion, what is the must-have clean product to use on clients this summer?
ALL: A clean nail polish or nail polish remover. Toxic polish can linger in the appointment area after a manicure and affect the health of people within the salon space. When it comes to removing a client's polish, strong acetone-based polish removers really dry out nail specialist's hands, and some people might even have allergic reactions.
VV: For individuals who have nails susceptible to surface damage manifested by white spots or keratin delamination, a must-have product is a cuticle and nail oil applied on the nails and surrounding skin after every hand washing to keep them hydrated and supple. This oil treatment prolongs the wear of the polish while it maintains the health of the nails and skin. A clean nail and cuticle oil is plant-based and contains essential oils tested to be free of the harsh ingredients and contaminants mentioned.
NP: What are the common misconceptions surrounding clean, nontoxic nail care products?
VV: The prevalent misconceptions surrounding clean, nontoxic products lie in the perception that vegan, natural and organic refer to safer and healthier products than those containing synthetic ingredients. What pros and consumers should know is that the ingredient's source is not the critical parameter but the undesirable contaminant's presence. If a brand does not test every ingredient container used for the final product, the presence of the harmful chemical may be missed.
ALL: Smelling good does not mean it is nontoxic. A lot of synthetic fragrances can smell good but are not necessarily good for you. On the other hand, something that has a smell does not mean it is toxic. Certain gallon-size lotions might smell good but have so many preservatives in them and might not be good for professionals using them all year long because they may develop dry hands.
NP: Professional nail industry products can contain ingredients that are perceived as "harsh" (read: formaldehyde, toluene, and dibutyl phthalate). How can nail salon professionals communicate with clients about the concerns of these ingredients and help choose products that they feel more comfortable using?
ALL: I think education is important. Most clients do not know the products we use, and they do not have to deal with them on a daily basis as nail professionals do. I think we can certainly talk about it and create signs and brochures to help clients understand why.
Additionally, if clients bring in products that contain harsh chemicals such as toluene or formaldehyde, we can certainly set boundaries to tell clients why we would not want the products in the salon because we all share the same space together.
VV: Firstly, nail professionals should understand the meaning of "clean" and other terms used in marketing before they can communicate with their clients about these harsh ingredients. Nail professionals should get comprehensive education from trusted sources.