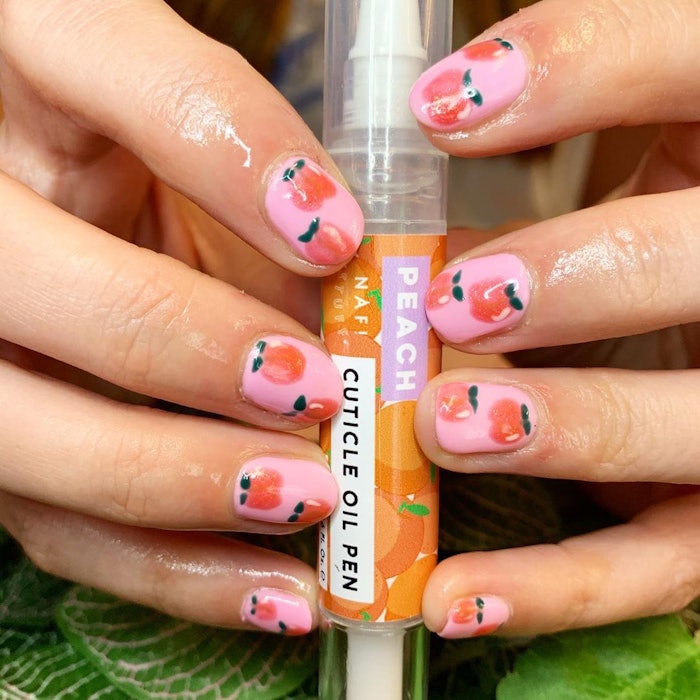 Cult cuticle oil brand NAF! Stuff launches NAF! Stuff PRO. Born from a salon environment and developed by a team of working nail technicians, NAF! Stuff PRO focuses on retail products for salons, encouraging clients to shop local.
RELATED: Cuticle Oils Packed with Superpower Ingredients
 

View this post on Instagram

 
Salon retail is the most profitable and least labour-intensive way for beauty businesses to increase turnover.  And to tempt your salon shelves, NAF! Stuff launched their new expert cuticle oil formulations, available in six yummy scents (cherry, coconut, watermelon, peach, lavender and mint + eucalyptus) and Insta-worthy packaging.
 

View this post on Instagram

 
The nourishing, hydrating formula improves the longevity of clients' manicures and makes for healthier nail beds. The vegan, cruelty-free formula contains grape seed oil, which is high in antioxidants and derived from polyphenol-rich grape seeds. Coconut Oil is the perfect antidote for dry cuticles, and isopropyl myristate absorbs quickly without being too oily. Avocado Oil contains extraordinary abilities when it comes to nourishing skin, penetrating easily, while jojoba oil and vitamin E protect the skin from free radicals and reduce inflammation.
—by Angelina Lewis