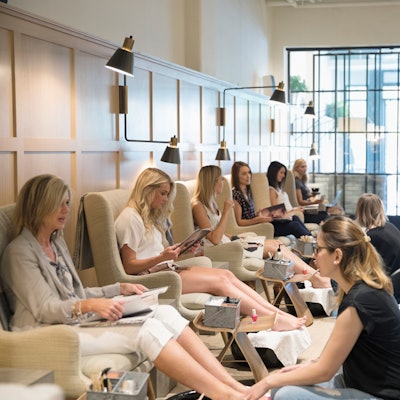 Nail schools prepare techs to pass the state board exam, but often fall short on actual real-world advice for starting a nail career. As new techs enter the industry, most are hungry to learn how they can steer their careers in the right direction while avoiding common pitfalls. However, finding a mentor to provide this guidance can be a challenge. That's why we asked veteran techs, each with more than a decade of experience, to share their best advice for launching a successful career in the nail industry. Here's what they had to say.
Make Short– and Long–Term Career Goals
Without a desired destination, your career path may wander and time could be wasted in roles or salons that don't move you forward. "Consider where you'd like to be down the road in your career and focus on it," says Linda Lam, 14-year veteran and independent nail artist based in Sickleville, New Jersey. Then, create short-term goals to act as stepping stones to get you to your long-term career goals. "A list of goals will help you keep track of your progress and hold you accountable for your success," says award-winning nail competitor and 25-year veteran John Hauk. Short-term goals, such as improving sculpting skills, reducing service times and trying new nail art, will help you focus your efforts on a monthly or quarterly basis, while long-term goals will support more strategic decisions over the next five years and beyond. Good examples of long-term goals include winning a nail competition, doing a NAILPRO cover or starting your own salon, offers Hauk.
Always Look Professional
Yes, the nail salon can be messy, but it's no excuse to skip professional attire. "If I'm the customer and I see a nail tech wearing sweatpants and a T-shirt, that says a lot to me about how much the tech cares about her appearance and also how she'll do my nails," says Terry Burciaga, global SuperNail educator and freelance nail artist for 25 years. "Wear clean, stylish, comfortable clothes … but test them. Bend over and see if there's anything hanging out that shouldn't be. Too much cleavage? Undergarments showing? Remember that the clients you service are from all age ranges and demographics; don't make a client feel uncomfortable by showing parts of you they may not want to see," says Baker. Look in a mirror, she says, and ask yourself, "If I were the boss, would I hire the person looking back at me?"
RELATED: For Rent – Nailing Down the Perfect Retail Space
Have a Thick Skin (And Don't Be Afraid to Fire a Bad Client).
Difficult clients can be habitually late and inappropriately demanding, harbor unrealistic expectations or act rudely to you and other techs and customers. New techs often take this behavior personally. "It's hard not to," says Katie Lee, 18-year veteran nail tech and education coordinator for Young Nails. Be confident in the services you provide and learn how to spot (and blow off) unrelated grumbling—to a point. "Still, there will be those clients that, every time you see their name on your book, you'll start to get a headache and an empty pit in your stomach because you just know that the appointment will not go well," says Lee. But there's no reason to suffer through this; you can fire these clients! "Tell the client politely that you don't think it's working out," says Lee. No amount of time or money will make especially difficult clients worth the stress they cause, so cutting them loose sooner rather than later is the best course of action.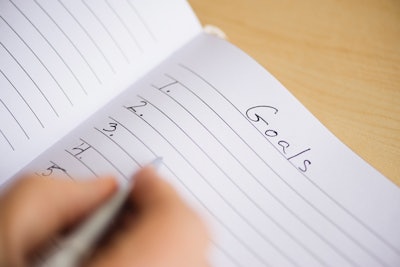 Invest Carefully in Initial Supplies and Equipment
It's tempting to immediately invest a lot of money in expensive implements and systems with a wide selection of options to please everyone—but don't assume you'll recoup that investment quickly. A steady clientele won't appear overnight, and the pressure to use product (especially if it was purchased with credit!) is a stress to absolutely avoid. "Instead, think outside the box to get off to a great start," says Joy Johnson, global educator for American International Industries and owner of Waldorf, Maryland-based Nail & Faces of Joy Studio. She encourages new techs to creatively save seed money with activities like running a bake sale or offering services to family for donations only, letting everyone know what you're trying to do. "Most people will give you more than what the service is worth," she says. Buying smartly should continue even after your initial investment. Johnson puts 10 percent of her monthly earnings toward replenishing products, buys disposables in bulk and saves up tip money for large purchases.
Cover Your Costs and Charge What You're Worth
"Don't let the salon down the street dictate your prices; they don't pay your bills," says Baker. "Be competitive in pricing, but don't limit yourself to what a client thinks you should charge." With product costs rising, it's important to do your research and develop pricing that covers your cost per service and makes a profit— on every single appointment. "Don't lower your prices to get clientele," says Lam. It impacts the value of doing nails across the industry, she says. As long you use quality products and do good work, the client will pay for it. Rather, focus on adding value for the client's money. "Set yourself apart by your cleanliness and client care," says Baker.
Keep Your Comfort in Mind When Purchasing a Manicure Station and Pedicure Equipment
Style and price often rule when new techs are choosing their initial setup, but this is one area where comfort should reign supreme. Poor station choices can make working painful and even cut a lengthy career short when chronic injuries develop. "Make sure your table isn't so deep that you're reaching for your client and straining your back," advises Paula Pedrero, a 17-year veteran and educator based at Perceptions Salon in Spring Valley, California. "For pedicures, make sure you're low enough to see your work so you're not bending or dropping your head forward and straining your neck and shoulders." A weekly paraffin dip will keep your hands limber, improve circulation and help prevent joint pain—keeping you in business, says Pedrero.
Get Adequate Liability Insurance
Liability insurance protects techs against any claim or lawsuit by a client, vendor or even a passerby who's been injured or incurred damages at your salon or as a result of your services. Though not legally required, all techs should be covered by a liability insurance policy. Claims can be filed for many reasons, from an allergic reaction to slipping on a wet floor—and claims don't have to be valid to cause you financial distress. Even if you're wrongly sued, attorney fees may be significant. Policies are relatively inexpensive compared to what's at stake, so saving money by skipping coverage is a bad bet.
If you work at a salon or rent booth space, ask management if you're covered by an umbrella policy. If so, understand exactly what the policy covers; you may need supplemental coverage. There are many resources, such as the Association of Nail Professionals (ANP), that can help you evaluate your situation and decide on the types and amount of coverage necessary. Johnson recommends checking around with traditional insurance agencies for quotes, but also looking at companies that specialize in the beauty industry, such a Elite Beauty Insurance, or the insurance company the Professional Beauty Association (PBA) recommends. "Personally, I have found them to be less expensive, but not skimp on coverage," she says.
RELATED: The Rules of (Social Media) Engagement
Never Stop Learning
After completing nail school, sitting through another class is probably the last thing new techs want to do. But the nail world is constantly evolving and, to be successful, you have to keep up. "I can't tell you how important continuing education is," says J. Darlene Johnston, former Canadian Nail Technician of the Year who has worked as a nail tech for more than 30 years. "There are so many new products coming out that you want to be on top of your game; knowing the correct steps is your key to success." Johnston recommends attending four to six classes and three shows per year. "Always post your certificates on the wall. Clients love to see them, and you should be proud of yourself for receiving them," she says. Structured classroom training is just one avenue—the world is full of training opportunities. "Get out and participate in industry events, make friends with the top competitors on social media, and watch and learn from reputable technicians on YouTube," suggests Baker.
Schedule Breaks
A midday break to mentally and physically relax and refuel is very important to a tech's overall well-being—a fact both new and seasoned nail techs seem to ignore. Lynn Lammers, three-time NAILPRO Cup champion with over 25 years in the business, offers this simple advice to all techs: "Always, always, always schedule a lunch break. You deserve it."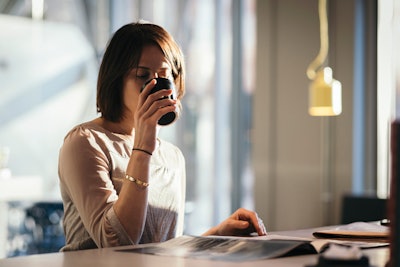 Set Your Policies Right Away and Stick to Them
A common regret among veteran techs is that they didn't establish and enforce policies early in their career. Once your client base is well established, it becomes very difficult to do uncomfortable tasks—such as charging no-show fees, enforcing late policies and raising prices—if you haven't communicated your position from the start. "Being a new technician, you're anxious to build a clientele," says Michele Baker, an EzFlow educator with nearly 30 years in the nail business. "But make sure you don't let clients take advantage of you because you need them. Clients will treat you how you let them treat you." Yes, there's a chance that you may lose a client or two along the way, but filling your book with clients who appreciate your time and value your effort will be more profitable (and less stressful!) in the long run. Ensure your policies cover any items that could be contentious if not consistently enforced, such as if you allow children to accompany clients during appointments and when you will charge for repairs between appointments.
RELATED: 7 Important Factors to Consider Before Launching a New Service
Don't Consider Any Job Offer Without Knowing How You'll be Classified for Tax Purposes
"Unfortunately, some salon owners don't properly pay their employees, booth renters or independent contractors simply because they don't understand tax law," says Genesis Skawski, a Colorado Springs, Colorado-based nail tech and educator with 18 years of experience. Learn the difference between being an employee and a self-employed tech, and never rely on the salon to know the correct classification. If you're interviewing for a position that you clearly understand as W-2 employment (meaning, the salon will control most aspects of your work, from service pricing to your schedule), don't assume that's how the salon will classify you; it's imperative that you ask directly. As a W-2 employee, you'll give up the freedom to manage your own work schedule, but in return, the employer will pay half of your Social Security and Medicare taxes (as per the Federal Insurance Contributions Act, or FICA) and withhold the other half from your paycheck.
"Independent contractors and booth renters should never be treated as employees," says Tina Alberino, a licensed cosmetologist, independent educator and consultant for This Ugly Beauty Business in Tampa, Florida. "As self-employed business owners, they're responsible for their entire self-employment tax [Social Security and Medicare]—generally 15.3 percent of total income or more. In exchange for that higher tax burden, self-employed workers call all the shots with regard to their work. They choose the prices, products and protocols, and can't be bound by restrictive covenants, like noncompete agreements."
If you don't believe a salon is classifying techs properly, walk away—no matter how great the opportunity may seem—and find work where you'll be classified legally and appropriately, Alberino says.
–by Leslie Henry
[Images: Getty Images]
This article was first published in the August 2018 issue of NAILPRO