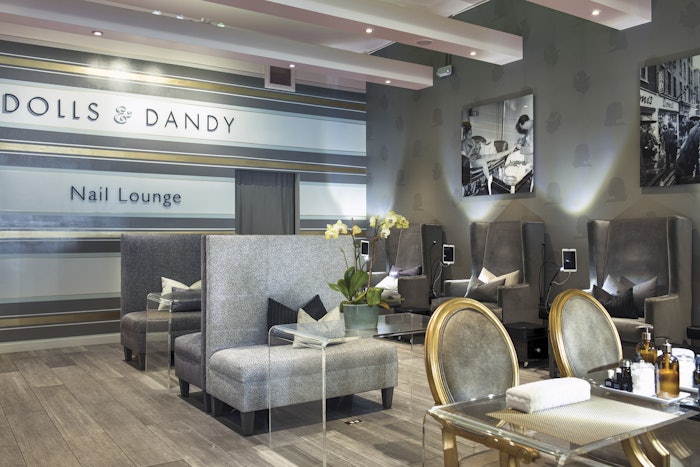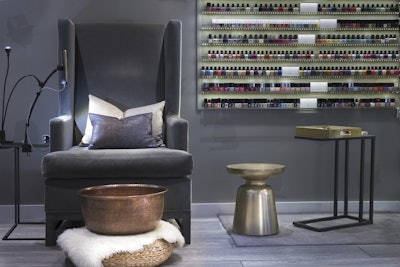 Distinction
At Dolls & Dandy, we strive to exceed our clients' expectation of what a traditional salon should be. To do this, we have three core beliefs. The first is impeccable customer service. Not only will clients receive the best manicure or pedicure possible, but a friendly receptionist will greet them when they arrive, they will receive complimentary refreshments during their service and each station features iPads for clients to use during their appointment. Our second core belief is to be innovative. This extends to the style and decor of our salon as well as our techs' ability to experiment with new techniques and nail looks. Third, we are committed to our clients' health. We have a large selection of 5- and 8-free polishes and our salon is free of harsh fumes. The salon is in Mill Valley, part of the upscale Marin County, about 14 miles north of San Francisco. Dolls & Dandy is located downtown, along with other locally owned businesses that all contribute to this close-knit and vibrant community. We wanted to create a salon where clients can come and get their nails done and have fun hanging out with friends and enjoying themselves.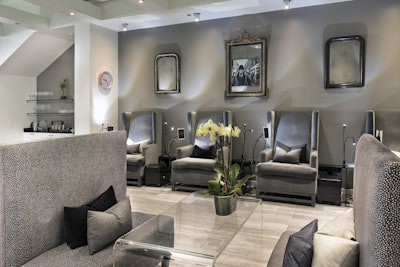 The Look
Our decor is a cross between 1960s vintage London and 2017 modern Los Angeles. We wanted the salon to have character, but also feel fresh. All of our furniture, including our mani/pedi stations, was custom-made for our salon and several pieces, such as our back wall, are inspired by men's suit patterns.
The Goods
We offer 5- and 8-free polish and gel polish, including Deborah Lippmann, Butter London, Chanel, Smith & Cult, NCLA, LVX and JINSoon.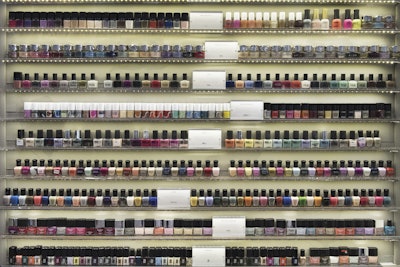 The Clientele
Our clientele ranges widely, from children tagging along with their mom to professionals. Men make up 15 percent of our clientele. We also cater to large groups, such as wedding parties.
In-Demand Service
Our most popular service is the Dolls Classic Mani/Pedi Combo. It includes a pedi soak, an anti-aging mask for hands, cuticle care, nail shaping, lotion, massage, a hot towel and polish change. The service is $65 and lasts roughly 65 minutes.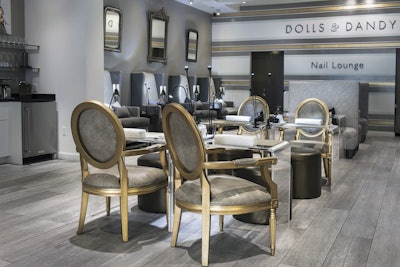 Social Media
Instagram is our most active social media channel. Nails are very visual, so naturally people respond well to posts. It also allows clients an easy way to show off their nails when they get a service.
Praise
Our favorite words of praise include, "This is the most beautiful salon I've ever seen," and "You should have opened a night club."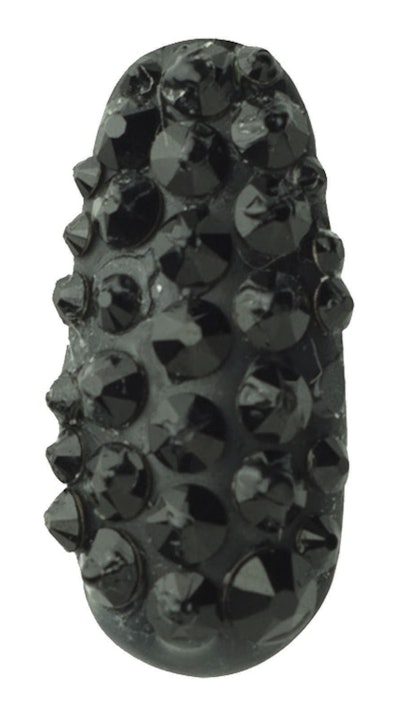 Advice
Our biggest challenge has been finding skilled nail techs. We advise finding a location that is inviting and accessible to nail professionals, so you can build a [solid and sustainable] team.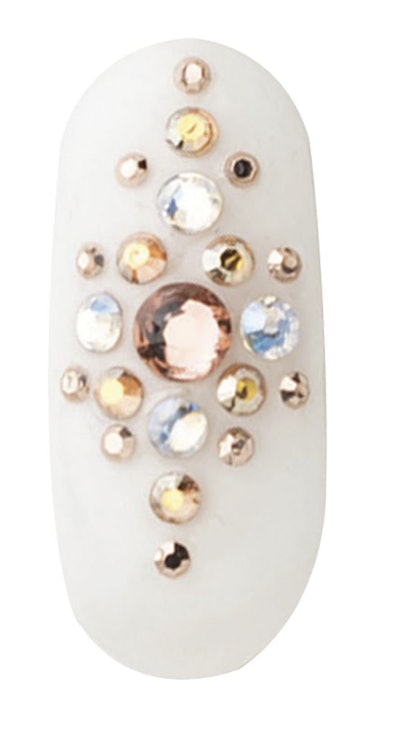 Dolls & Dandy Facts:
Owners: Saied and Katie Ezzeddine
Year Opened: 2016
Address: 67 Throckmorton Ave., Mill Valley, CA 94941
Phone Number: 415.888.2092
Hours of Operation: Sun.-Thu., 10 a.m. – 6 p.m.; Fri.-Sat., 9 a.m.- 7 p.m.
Website: dollsanddandy.com
[Images Courtesy of Dolls & Dandy Salon]
This article was first published in the October 2017 issue of NAILPRO Magazine