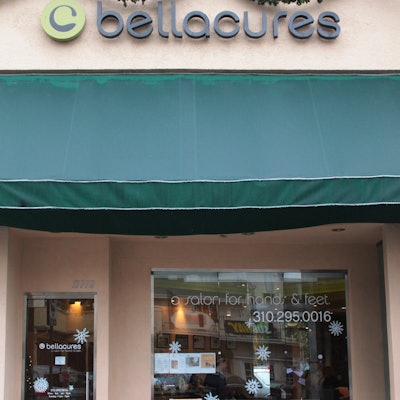 Upgrades to your salon don't have to be expensive or complicated; sometimes all you need to do to increase business or your reputation is make a few quick adjustments. Here's five cheap ways to improve your salon overnight and keep your competitors on their toes.
1. Improve the Exterior of Your Salon
When salon-goers are looking for their new salon, sometimes they determine that by driving by and seeing the exterior. If your salon doesn't look attractive from the outside, clients won't go inside. Say goodbye to those cheesy posters and flashing neon bar signs!
If you're looking for ideas, drive by some high-end salons in your area and see how you can compete. Too many exotic fake plants can make it look busy. Put a couple small pots of flowers inside near the window to give off a relaxing, clean vibe. But beyond that, just remember that less is more!
2. Perfect Your Customer Service
Remember: you're not just selling your services, you're selling yourself! Give a smile, be friendly and offer the finest customer service! Many salons don't offer clients a cup of water, tea or coffee when they walk in. But this is one of the simplest things you can do that hardly costs you anything.
Make sure your receptionist can take care of answering phones and making appointments, as well as welcoming customers as they walk in. Maybe you're busy or distracted but having a receptionist who is always able to do that will improve your customer service tremendously.
3. Sanitation
This is one of the biggest things clients look for: a clean salon! If someone walks into your salon and sees dust on the tables, nail clippings everywhere, dirty pedicure areas and a grimy bathroom, they won't be coming bacl. Take pride in your salon! If every employee pitches in with the cleaning of the bathroom, you'll be off to a great start! Make sure that each station is also cleaned and sanitized between clients. Also, consider in investing in disposable manicure and pedicure tools. They are economical and sanitary!
4. Uniforms
Look for uniform with your fellow coworkers – they usually aren't overly expensive. You could simply require everyone to wear a jacket or smock over their everyday clothes. Not only will this make you all look more professional, it will protect your personal clothing too! A simple smock with your salon's name on it and a nametag is inexpensive and truly makes a difference!
5. Don't Always Focus on Price
Price is important, but at the end of the day, people go to spas, hair salons and nail salons to be pampered. If they don't feel pampered, they won't return. Clients will spend a few extra dollars here and there if they feel better cared for at one place over another. Raise your prices when necessary, but also ensure your friendly stays friendly and helpful – and your clients will keep coming back!
 
-April Schallau
[Images: Flickr Creative Commons via Shortcuts Smarter Business Technology/Bellacures]