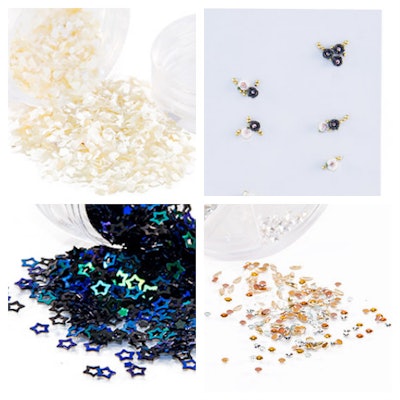 Your clients have likely been clamoring for more jewels, charms, and studs on their nails! Expand your selection by checking out pieces from any (or all) or these online shops.
 
Nail Charmings sells ice-like stones and cubes the reflect the light and color of your polish or gel.
 
Posh Couture is a brand new brand with an ultra-elegant selection of charms!
[Images: Color Club]