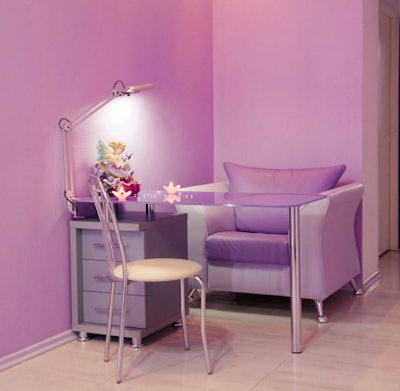 Be prepared! Having the right tools and goodies on hand can make your day easier and more enjoyable, and make you look more professional. See the ten items you need to keep at your table!
1. Fresh, clean, color-coordinated towels.
2. Disinfectant cleaners to sanitize your implements and tabletop.
3. A cute, covered jar filled with cotton.
4. A well-marked bottle of polish remover or acetone.
5. A good light that mimics daylight.
6. A calendar for rebooking.
7. Individually wrapped candies – everyone loves a little something sweet.
8. A box of tissues.
9. A nail art display to promote your talent.
10. Business cards to grow your business.
[Image: Thinkstock/iStockphoto]