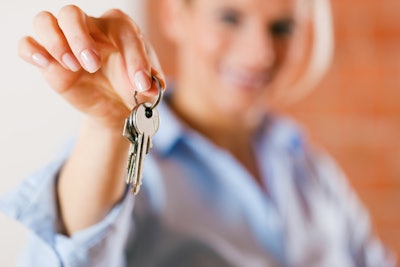 Thinking about changing the location of your salon, or already in the midst of a move? It's not too late! Here are a few great tips to ensure everything goes smoothly.
Is the New Location Actually Better?
Location is the biggest factor in choosing a new location (or in choosing to stay at your current one). Even if rent is cheaper elsewhere, it may not be worth it if the new digs are in a quiet neighborhood. Seek a location that's in a busy area near other stores, where women can stop in before grocery shopping or prior to heading back home from the shoe store. It's not worth it, though, if there's no parking, so scope out the number of spots available right out front.
Moving Complications
Moving your salon is not the same as moving apartments — you can't throw everything in the trunk of a hatchback and drive it across town. There are pedi chairs to lift, hundreds of tiny bottles and tools that can't get lost or broken, and incredibly expensive LED lights. Also, most movers aren't legally allowed to move liquids, and flammables (like acetone) are hazardous. Ask around for a specialized moving company that is properly equipped to handle your goods or find a way to give your products the TLC they need by handling it yourself.
Renovation
There are notoriously unforeseen expenses with plumbing, electrical, etc., when going into a new place, even if everything seems perfect. You can be your own inspector by testing that functionality of all the outlets, checking for yellow water stains on the cieling, and keeping your eyes out for mold. Assume that the price to renovate or repair will be a bit higher than what you immediately assess — hidden costs hide very literally behind the walls!
Remember that moving to a new place may be stressful and expensive now, but if you play all your cards right, a new location can bring more clients in the door and make it all more than worth it in the long run!
[Image: iStockphoto/Thinkstock]