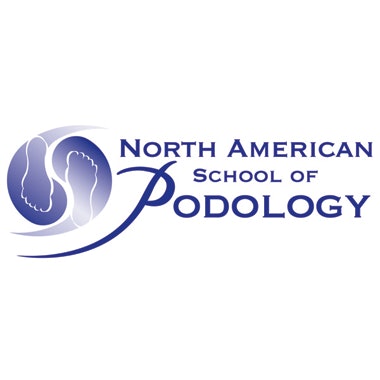 The North American School of Podology's new logo puts the brand's best foot forward. After more than a decade since its inception, founder Katharin von Gavel announced that the North American School of Podology (NASP) now has a brand new identity, supported by a new tagline and associated marketing materials.

The revitalized icon will sweep you off your feet with a more graphic and literal interpretation of the school's offerings, clearly communicating its leadership in foot care related education—whether for Nail Technicians, Pedicurists, Estheticians, Nurses or Allied Health Care Professionals.

"Our new tagline "Educate. Differentiate. Elevate." optimally communicates the features and benefits of taking NASP courses to our prospective students. In essence, NASP has elevated the basic pedicure to the art and science of Pedi-CARE," states von Gavel.

Leveraging the core equities of NASP's former logo, the refreshed, brighter blue sphere now contains a silhouette of healthy feet and a stylized "yin-yang in motion", which communicates the ongoing partnership that NASP cultivates with its graduates.

"NASP is the respected leader in foot-care related education across North America: With our new logo and communication pieces, NASP will strengthen its stature at the forefront of the industry. Our mission is to change the quality and safety of pedicures… one foot at a time," said von Gavel.

Image courtesy of KvG Group Inc.