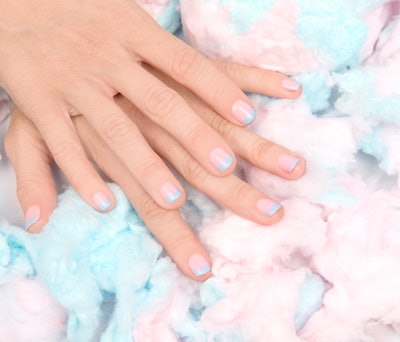 Remember the pure joy of snacking on cotton candy at a fair or baseball game?  Rekindle that same excitement with this sugary nail design. Celebrity manicurist Kimmie Kyees showed us how she uses Q-tips to do a sponged French effect, and when done in pastels, it's almost sweet enough to eat!
 
Step 1: Before painting nails, take two Q-tips cotton swabs and pull the cotton loose like cotton candy. Then, paint nails with a light pink polish.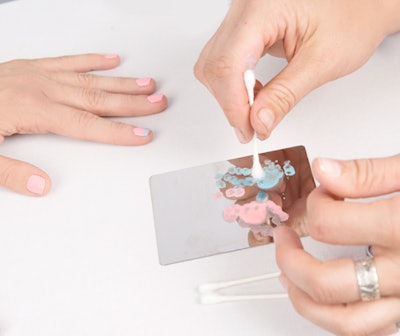 Step 2: Pour the same light pink polish and a baby blue polish on a plate, separately. Add a few drops of nail polish remover to each color to thin slightly.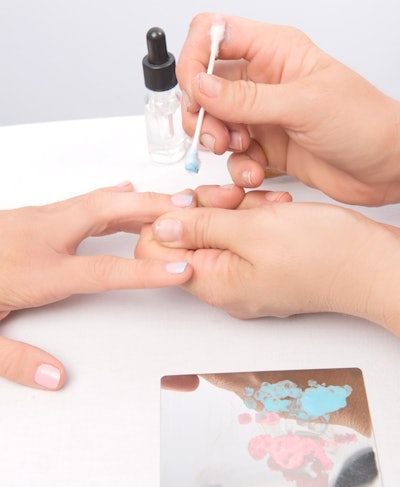 Step 3: Dip a frayed Q-tips cotton swab in the light blue polish and dab along the tips of the nail.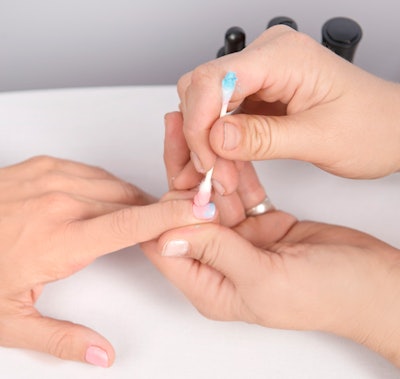 Step 4: Dip the other frayed Q-tips cotton swab in the light pink polish and dab from the cuticle up to meet the blue to create a faded effect.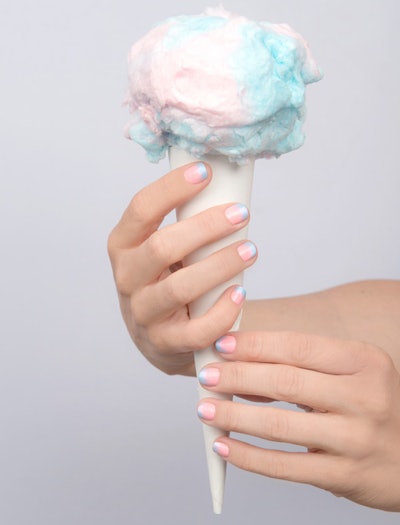 Step 5: Repeat until you achieve desired effect. Seal with a thin layer of top coat.
See more tutorials from Kimmie Kyees: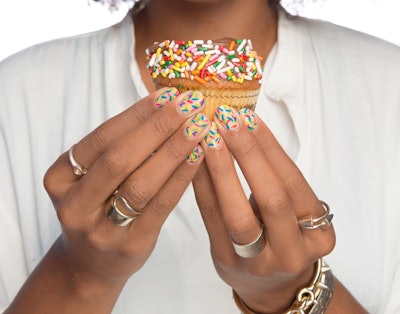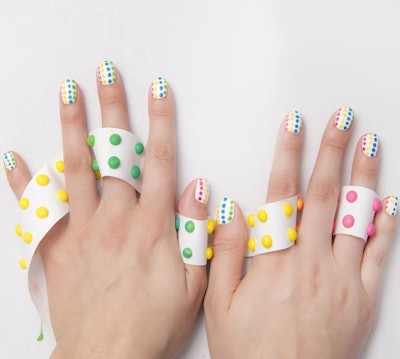 [Courtesy of Q-tips, Kimmie Kyees]