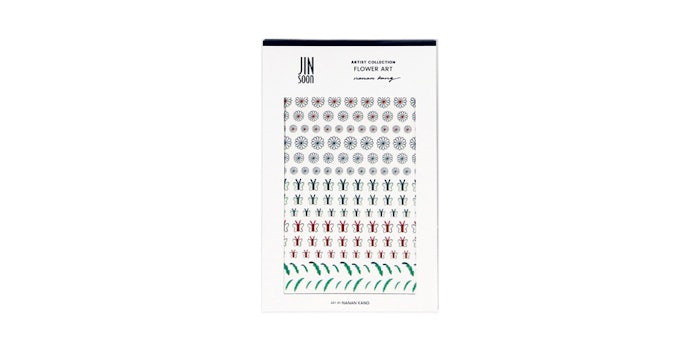 Courtesy of JINsoon
JINsoon has launched its second Sticker Series, featuring flower art, in partnership with Korean artist Nanan Kang!
This collection was inspired by Kang's art and includes florals, butterflies and greenery.
How To Apply:
Thoroughly clean the nail. 
Apply a base coat. 

Courtesy of JINsoon

Apply polish of choice, or go natural.
Choose the design, and apply the sticker to the nails.
Finish with a top coat.
Expert tip: Apply two coats of top coat to ensure the sticker is sealed.
"I am so happy to be partnering with my friend, Nanan, again as we launch these seasonal-themed stickers just in time for spring. I am excited to see nail enthusiasts enjoy these fresh, fun and lively nail art appliqués," said Jin Soon Choi, founder of JINsoon and JINsoon Nail Spas.