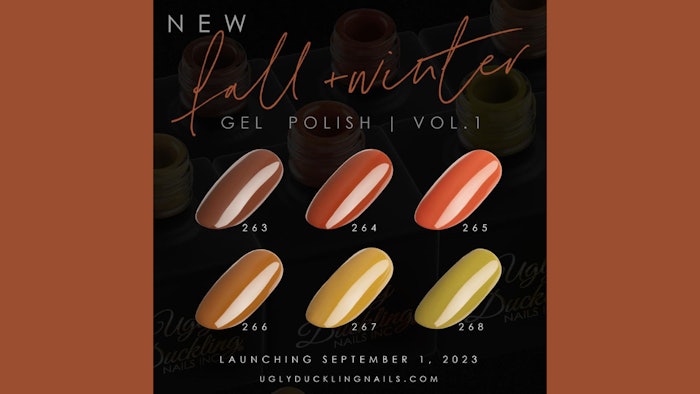 Courtesy of Ugly Duckling Nails
Ugly Duckling Nails Inc. has launched their Fall/Winter Volume 1 Gel Polish line. 
The collection includes six new shades with tones of warm hot chocolate, spicy cinnamon and toasty burnt orange, complimented by a beautiful tawny brown, dark mustard and chartreuse. 
The collection launched on Sept. 1 and is available now on the brand's website.