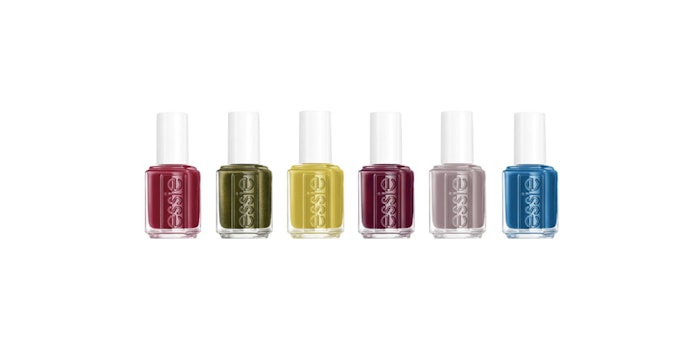 Courtesy of essie
essie is set release its limited-edition fall 2021 collection, featuring six high voltage shades!
This collection was inspired by a rocking glam garage jam session. These shades will have you and your clients feeling amped up and ready for the show.
The shades in the collection include:
off the record – deep burgundy red with yellow undertones
high voltage vinyl – warm onyx with refined gold pearl
my happy bass – midtone lime green with yellow undertones
star stuck a chord – deep eggplant purple with refined gold pearl
sound check you out – dirty light mauve with lavender undertones
feelin' amped - deep royal blue with yellow undertones
This collection will be available beginning at the end of August 2021 to November 2021.