Christrio's new one-step Diamond Gloss gel polish is applied without a base or top coat and does not require any cleansing after curing. Diamond Gloss is easy to remove by either soaking off with acetone (in five minutes or less) or in warm-hot water (for 15-plus minutes) for clients who prefer a nonchemical removal process. Available in 100 beautiful shades, Diamond Gloss provides unlimited options for single color and nail art designs.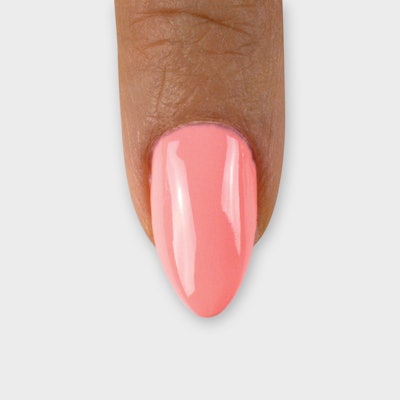 Step 1. On a prepped nail, apply two coats of coral Diamond Gloss One Step Gel C-14, curing after each application.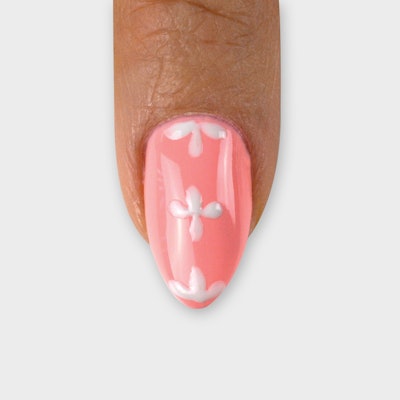 Step 2. Use a detail brush to paint small flowers down the length of the nail with white C-55, and cure.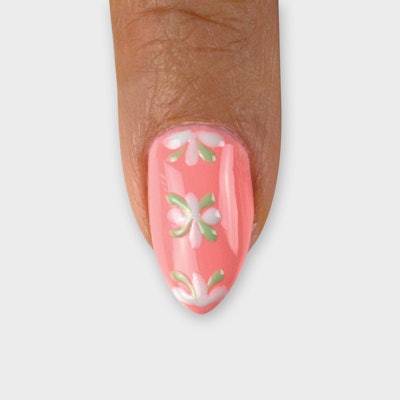 Step 3. Using the same detail brush, paint leaves between each petal with pastel green C-61, and cure.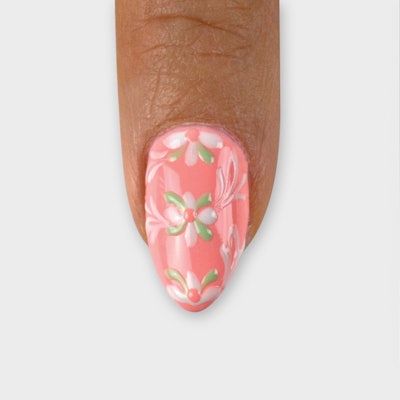 Step 4. To finish the design, use a dotting tool to add coral to the center of each flower. Then, use the detail brush to add white foliage around the flowers and cure. For added shine, apply PolyShine No Cleanse Top Gel and cure.
What do you think of this spring nail art look using Christrio Diamond Gloss? Let us know in the comments below!
[Images courtesy of Christrio]