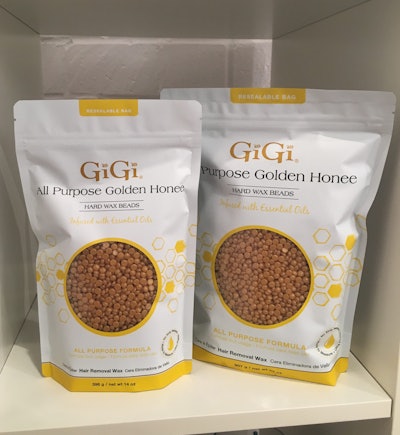 NAILPRO invited GiGi Spa and Los Angeles-based educator Richard Merrill-Rivas (@richardmerrillrivas) to our HQ to help launch the hair removal brand's new hard wax beads. The new hard wax beads are inspired by GiGi's top performing waxes and the beads offer the same performance estheticians have learned to trust, but now is available in a super convenient delivery system.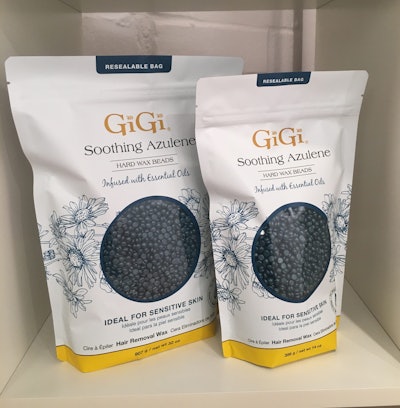 The new wax beads are ideal for body and face waxing and are ultra-pliable because the new formula includes essential oils that soothe. To use these new beads, you do not need strips and they are made to measure, which means you save on service costs. The All Purpose Golden Honee Wax Beads feature an uplifting Jasmine essential oil that doubles as aromatherapy, creating a spa-like experience for clients. The Soothing Azulene Wax Beads are designed for sensitive skin because the infused Chamomile essential oil helps reduce inflammation, redness and swelling.
Watch the Facebook Live video below to learn how to use these new hard wax beads in a waxing service and find out how to boost your bottom line:
The GiGi Hard Wax Beads are avialable for purchase at Cosmoprof, Sally's and Marlo Beauty Supply. For more information visit, gigispa.com.
What do you think of these new hard wax beads from GiGi Spa? Let us know in the comments below!
-Sigourney Nuñez