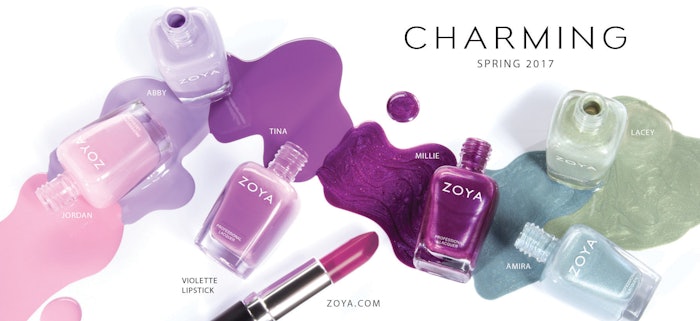 What's more enchanting than dewdrops on petals during the spring season? A new line of lacquer colors, of course! The new Spring 2017 collection, Charming, from Zoya has officially arrived, and it's filled with gorgeous creams and dreamy shimmers. 
With the long-wearing, two coat, full-coverage formula, your clients will be making a beeline straight to these flower-inspired polishes. With three cream shades and three micro-sparkles, the options are endless for pairings. What's more, this spring collection also includes three Zoya Perfect Lipsticks, to create an overall captivating look perfect for spring. 
Included in the Zoya Charming collection: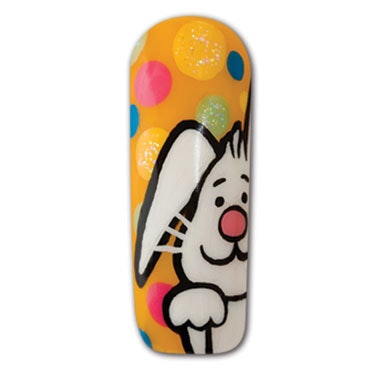 Jordan – Soft blossom pink cream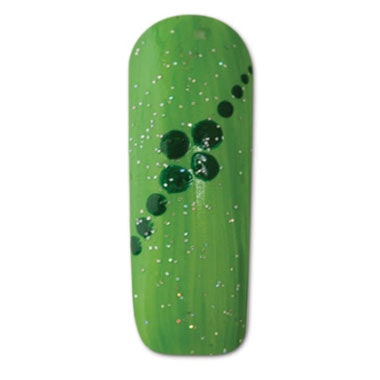 Abby – Light lavender cream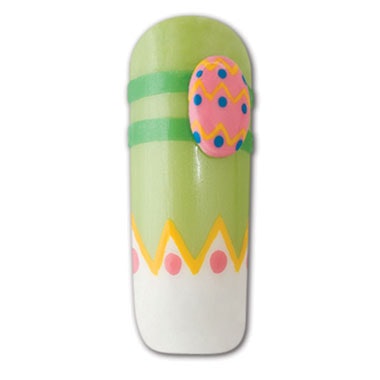 Tina – Medium amethyst cream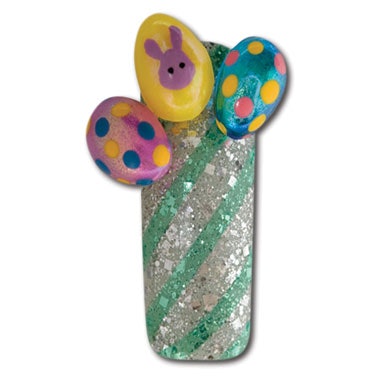 Millie – Dewy violet micro-sparkle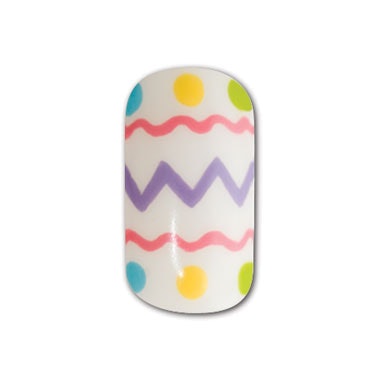 Lacey – Light dewy green micro-sparkle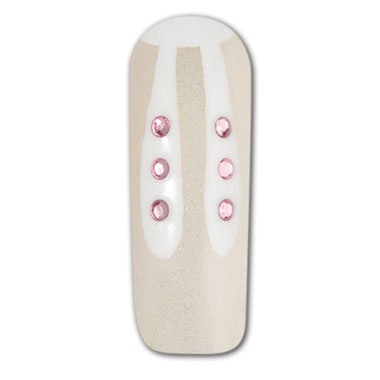 Amira – Soft dewy blue micro-sparkle.
Zoya Perfect Lipsticks:
Belle – Hydrating soft pink with gold shimmer frost finish
Brooke – Hydrating mauve with magenta pink pearl effect
Violette – Amethyst purple in a hydrating cream formula
What do you think of Zoya's latest collection? Let us know in the comments below!
[Images: Courtesy of Zoya]