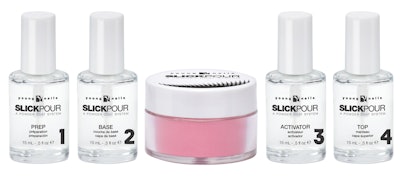 With SlickPour by Young Nails, you can add shine and durability to natural nails. The system requires no curing, is odor-free and is available in 30 vibrant colors. "The key to doing a successful powder coating application is to get yourself set up first before you start," says Greg Salo, president of Young Nails.
Follow the steps below to learn how to apply the powder coating enhancement system easily.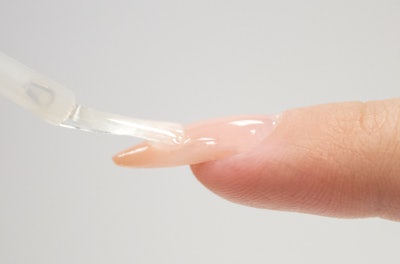 1. Prep the nail. Apply one coat of Prep. Allow to dry to a nice chalky and matte surface. Then, apply one coat of Base.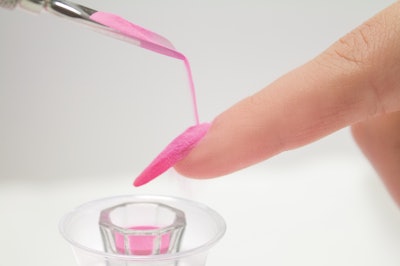 2. Set up your Catch All Cup underneath the nail to catch any excess powder. Use a scoop-edged tool to lightly pour the Color Powder using a controlled application over the nail until it's fully covered. Lightly tap the nail and brush away any excess powder. Apply a second coat of Base. Then, pour another coat of Color Powder over the nail until it is fully covered. Again, brush away any excess powder.
RELATED: Application Tips and Tricks From Greg Salo Using Powder Coating Enhancements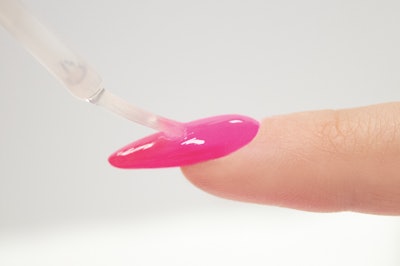 3. Next, apply a generous coat of SlickPour Activator and let it dry.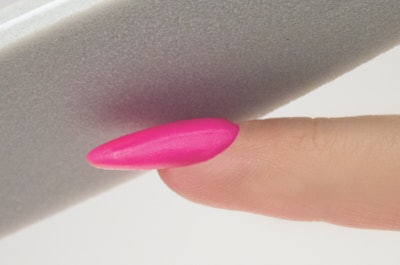 4. File, shape and buff the nail.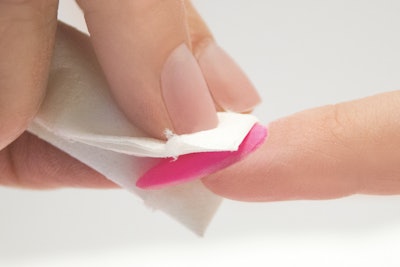 5. Cleanse with Young Nails Swipe and a lint-free wipe to clean the surface. Then, apply a second coat of SlickPour Activator, using a dry lint-free wipe to buff and rub the activator into the nail while smoothing out any inconsistencies.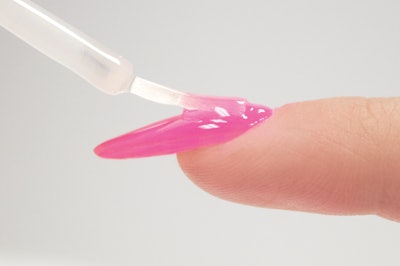 6. Apply SlickPour Top to the nail. (Note: Be sure to clean the brush before dipping it back into the bottle to prevent it from clumping.) To finish, apply a second coat of SlickPour Top and let it dry.
Watch the video below to see this step-by-step in action. 
What are your thoughts about powder coating enhancements? Let us know in the comments below!
[Images: Courtesy of Young Nails]