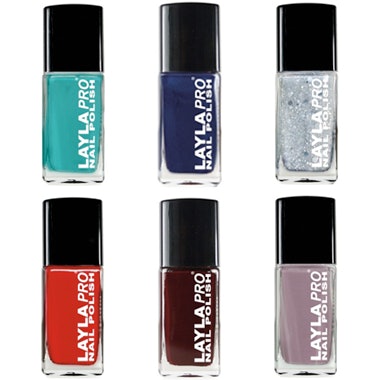 There's a new pro polish in town!
Layla Cosmetics, based in Milan, the fashion capital of the world, has been creating amazing beauty products for over sixty years — from foundation and eyeshadow to vibrant nail polishes. While they've done consumer lines in the past, like Magneffect, the first magnetic-capped lacquer bottle that started the trend, and their Gel Effect polish that requires no LED or UV lamp for curing, this season will be the premiere of their salon-ready professional collection. The new Layla Pro lineup for the fall consists of six deep tones in large 17 mL bottles. The lacquer lasts one week and is 3-free. Best of all, the high-quality colors won't stain clients' nails.
Layla Pro is available at Zappos.
[Images: Y Public Relations/Layla Cosmetics]