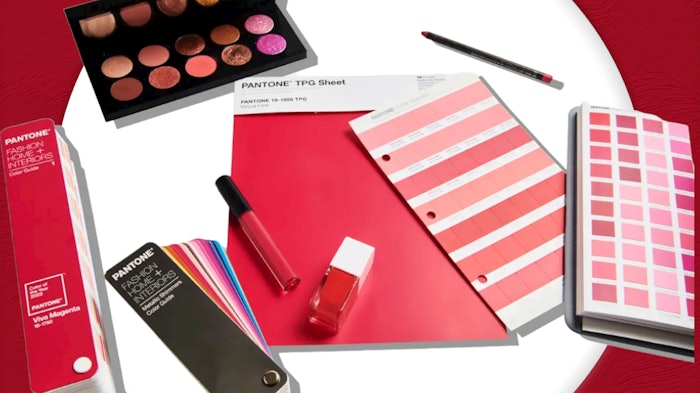 Share your magenta nail designs with the hashtag #nailprovivamagenta for a chance to be featured in our January/February issue!
Pantone named the bold hue Viva Magenta its 2023 color of the year, calling it "an unconventional shade for an unconventional time." 
Known officially as Pantone 18-1750, Viva Magenta "descends from the red family, and is inspired by the red of cochineal, one of the most precious dyes belonging to the natural dye family as well as one of the strongest and brightest the world has known," said Pantone Color Institute Executive Director Leatrice Eiseman.
Eiseman said the color communicates power in an assertive, not aggressive, way. "It's a color that really vibrates with vim and vigor, that demonstrates a new signal of strength, which is something we all need for a more optimistic future."
According to Pantone, "Viva Magenta is brave and fearless, and a pulsating color whose exuberance promotes a joyous and optimistic celebration, writing a new narrative."
Check out this nail color similar to Viva Magenta from The GelBottle. 
We'll highlight additional nail products in magenta hues in the January/February 2023 issue of Nailpro. Share your magenta nails on Instagram with the hashtag #nailprovivamagenta for a chance to be featured!
Follow Nailpro on Instagram and subscribe to our free daily newsletter to receive the latest news for nail professionals.