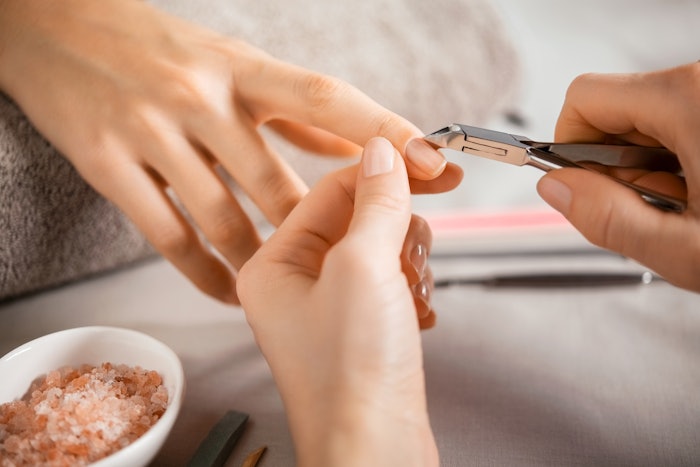 NAILPRO and Beauty Launchpad have collaborated to bring salon techniques, business advice, trends, product information and networking to beauty professionals, at the virtual Beauty Go Pro Show, Oct. 24, 26 and 27, 2021.
Helena Marimon is just one of the nail professionals set to present at the event. She is The GelBottle Inc. creative nail expert and brand educator who joined the The GelBottle team in 2017.
Ahead of Marimon's Advanced Nail Shaping presentation, Marimon shares seven tips she uses to prep nails for any service:
Never rush the prep!

P

ush back the cuticles with a metallic cuticle pusher, using the wider end to open up the area and the smallest and sharpest end to get in the side walls and more intricate areas and really lift up all the dead skin from the nail plate.

Shape the free edge using a nail file—Helena uses a 220/240 coarse file, which is ideal to use on natural nails.

Listen to your customers and their requests but also communicate if their requests are unrealistic or there is a better option for them to avoid any disappointments.
Use a 100/180 sponge buffer to get as close as possible to the side walls and cuticle area with the buffer; this will clean and remove any debris or loose skin from the step before and will take prep to another level.

R

un the buffer underneath the free edge to remove the nail residue from filing the free edge, leaving it sharper and cleaner.

Use cuticle nippers to trim any loose or excess skin that could get in the way when applying the polish, if necessary.
Make sure to register for Beauty Go Pro Show to see Marimon shape nails, and catch all of our other sessions.