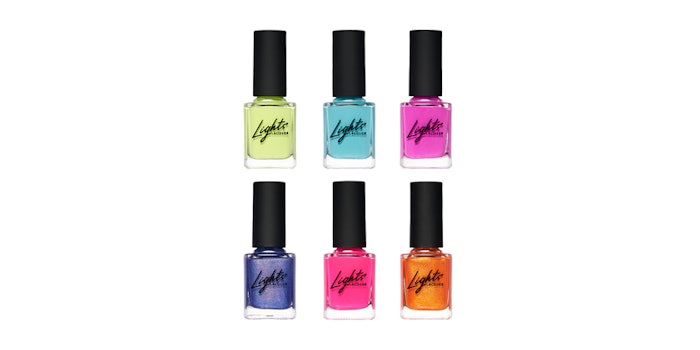 Courtesy of Lights Lacquer
Kathleenlights, owner of Lights Lacquer, wants everyone to "send noodles" this summer—pool noodles, that is!
Just in time for vibrant summer manicures, Lights Lacquer has released a collection inspired by '90s fashion staple Lisa Frank and summer fun.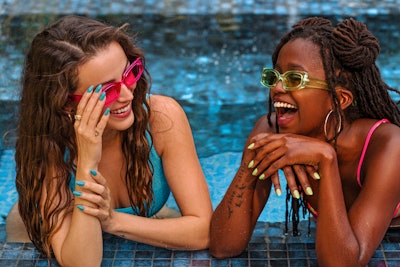 Shades in this new collection, Float on Summer, are:
Donna—A hot flamingo pink
Mr. Brightside—A bright orange with gold reflections
Bikini Bottoms—An electric Key lime green
Send Noodles—A bright turquoise blue
Booze Cruise—A fine holographic blurple
Skip It—An electric magenta
The collection is available for purchase exclusively online.