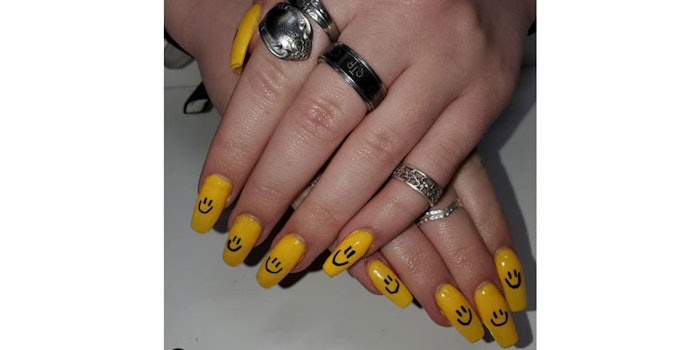 Smiley face manicures are all the rave on Instagram!
The nail-art craze has been all over Instagram lately and is clearly not going anywhere anytime soon, for good reason: there's no better way to dress up your digits than a happy face on a colorful base.
Smiley faces aren't just limited to manicures though, this trend has shifted to acrylic sets as well.
Celebrities like Harry Styles and Dua Lipa, have rocked the trend.
The design possibilities for your client's nails are endless; just take a look at the many examples of smiley-face nail art: