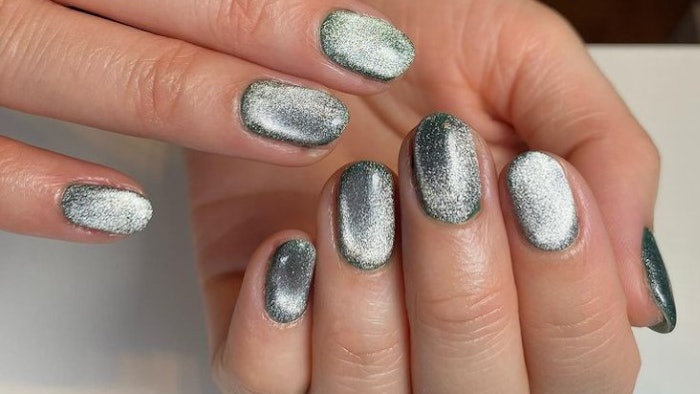 Nail trends this holiday season have been somewhat unexpected this year. Besides the usual snowmen and strands of lights, we've seen an upsurge in leopard prints, abstract portraits and earth tones like warm ocher.
And this year, velvet nails have taken center stage.
According to celebrity nail artists Betina Goldstein and Amy Le, velvet nails are the adult glitter manicure trend perfect for party season. The key is using the right product. Gels filled with fine metallic particles, like Kokoist Planet Magnet gels, and shimmering chrome powders, like these from OPI, will allow you to create the look quickly and easily while still providing a big pay off in the end.
Check out the look from professional nail artists: