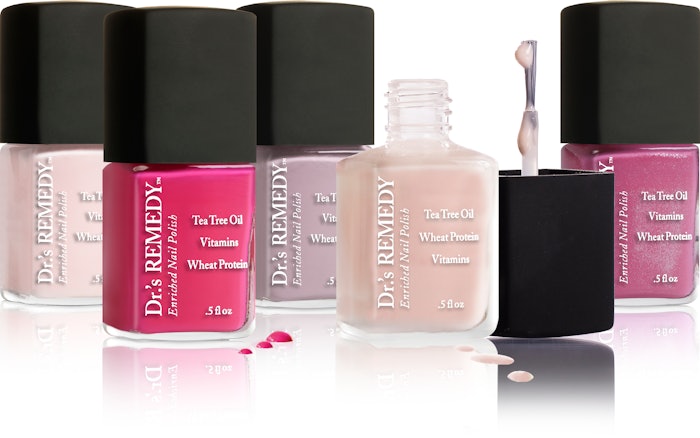 Dr.'s REMEDY Enriched Nail Care is partnering with Living Beyond Breast Cancer (LBBC), donating 10% of proceeds from each bottle sold of Perfect Petal Pink, Hopeful Hot Pink, Playful Pink, Precious Pink and Promising Pink.
Dr.'s REMEDY Enriched Nail Care is a nailcare line inspired by doctors, created by Dr. Adam Cirlincione and Dr. William Spielfogel. It's purpose is to provide hypoallergenic and clean ingredients in a paraben-free and vegan formula to encourage better health and condition of the nails. 
Living Beyond Breast Cancer is a non-profit organization dedicated to showing the world that there is more than one way to have breast cancer. LBBC gives resources and improves the lives of those living with breast cancer.
Give your clients the cute pinks they want and donate to help breast cancer patients at the same time when you use this code LBBC2020 at checkout.