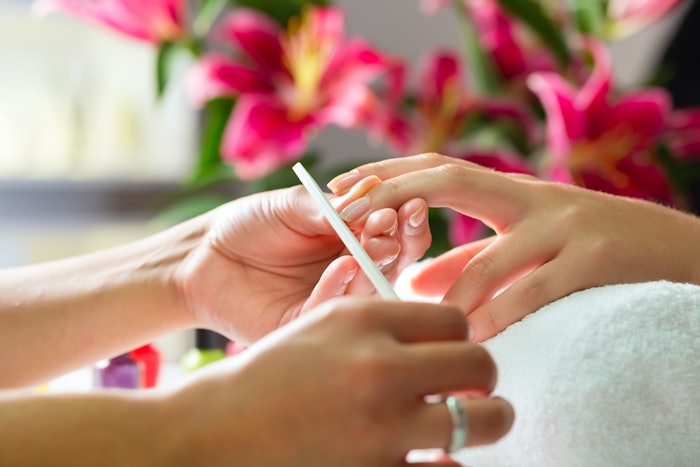 Dreamstime
According to Kline, the professional nail care market is expected to grow at a CAGR of 6.9 percent between 2021 and 2026
The professional nail care market rebounded in 2021, experiencing 8 percent growth versus 2020. This is below par with 2019 sales due to the effects of the COVID-19 pandemic and its associated health hazards. According to Kline: 
Gels is the largest product category within the U.S. professional nail care market, with 9.4 percent growth.
Nail enhancements is the second-largest category, witnessing 15.6 percent growth in 2021.
Nail polish represented the third-largest category.
The demand for soak-off gels remained minimal. 
Dipping powders remained the leading product type and grew the maximum in comparison to other product types in 2021.
Traditional nail polishes witnessed a 4 percent growth, while long-wear nail polishes witnessed a further 12 percent decline.
Care products experienced a growth of 6 percent, due to the trend of self-care and an increase in manicure and pedicure services at salons.      
The industry saw an increased demand for natural products.
Follow us on Instagram and subscribe to our free daily newsletter to receive the latest news for nail professionals.